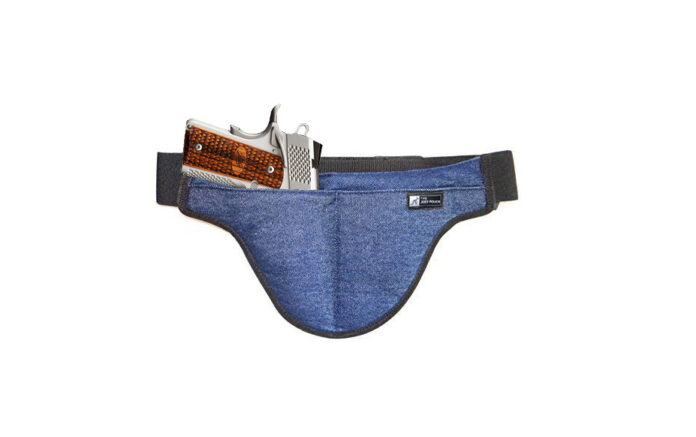 Undercover Cop Gives Away 100 FREE Handgun "Invisibility Cloaks" To Empower Civilian Gun Owners
Attention American Patriots…
Grab Your Free Handgun "Invisibility Cloak" Today!
"GUN! GUN! THERE'S A GUN IN OUR CHURCH!"
The shrieking nearly shattered the stained-glass windows and everyone in church turned to stare at me.
My wife had her hand over her face in her hands and my 5 and 7 year old daughters looked up at me worriedly…
The woman behind me SCREAMED as she pointed at the obvious Springfield holstered to my side.
The rest of the church panicked, pointing and staring at me like I was an armed terrorist.
It was the most embarrassing moment of my life…
My wife couldn't even look at me…
The rest of the church yelled at me to leave.
THIS IS WHAT MY ANGRY PRIEST SAID:
"The church is no place for a gun."
My angry priest told me to put my gun in my truck and never it to bring it inside his church again…
I'm a big supporter of the second amendment, but I was too embarrassed to argue with the priest in that moment.
I left the church red-faced, with my head down…
I wanted to die…
And it's funny I say that because this event led to the #1 MOST embarrassing moment of my life the very next week.
It was because of that day I no longer feel confident using the Supertuck holster I've been carrying with for the last 5 years…
Which lead to me getting assaulted and robbed.
Even though it's incredibly humiliating and painful for me to relive…
I can still hear my wife and baby girls screaming…
At the end of the story, I'm going to show you this Undercover Cop's "Kangaroo Secret" that gave me the confidence to carry again…
Because of this undercover cop's advice, I no longer use my Supertuck or other hip holsters..
Not only did his "Kangaroo Secret" give me back my confidence, it also gave me a tactical advantage that only undercover cops have…
So now I can carry my gun literally ANWHERE.
Let Me Introduce Myself….