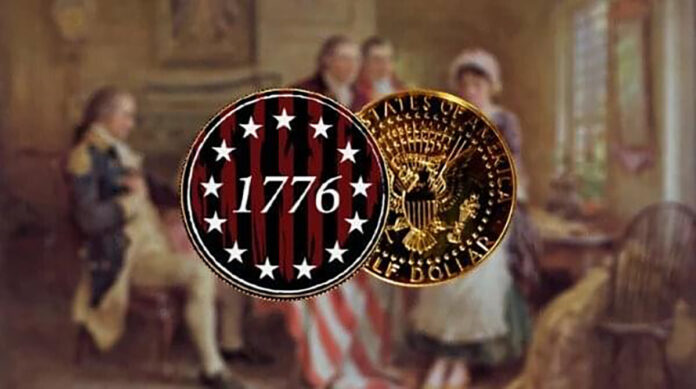 LIMITED EDITION 1776 JFK HALF DOLLAR
The symbol mocked by the left represents the founding of our great nation. Get your exclusive Betsy Ross JFK Half Dollar Today!
"Our founders launched not only a revolution in government, but a revolution in the pursuit of justice, equality, liberty, and prosperity. No nation has done more to advance the human condition than the United States of America" -President Trump
ALL of our exclusive coins are MADE IN THE USA!!
A GREAT GIFT FOR LOVERS OF FREEDOM!
Each coin is MADE in the USA, is an authentic U.S. JFK half dollar, and showcased in an acrylic coin capsule, plus it is 24kt gold plated.