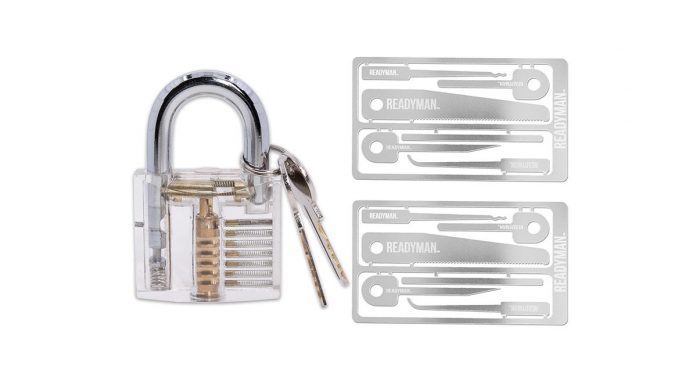 Our Acrylic Training Lock with Two Hostage Escape Cards included at a price that gets you one hostage escape card for free! This combo includes:
1x Acrylic Training Lock, the perfect training aid for lock picking. It allows you to see the inner workings of a pin-tumbler padlock (the most common type of lock) so you can learn exactly what it takes to beat it!
2x Hostage Escape Cards, the perfect companion to the Acrylic Training Lock. 6 built-in, easy to snap out tools all in a credit-card size form-factor; the Hostage Escape Card fits perfectly in your wallet. Don't get caught without a way to pick your way out of a sticky situation!
Lockpicking is extremely addictive and fun, especially when you learn how simple it can be. You may find yourself picking at it again and again, and with our durable Hostage Escape Card you won't have a shortage of the right tools.