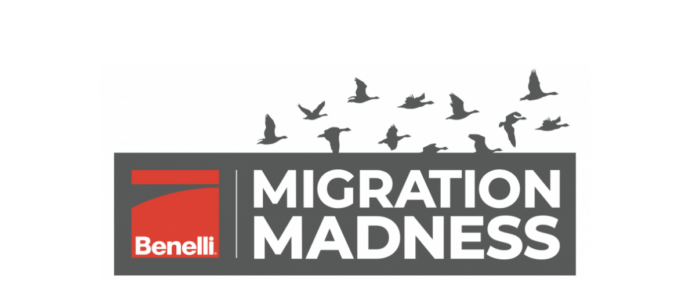 Benelli Migration Madness Sweepstakes

Serious waterfowlers live for the fall migration and Benelli is here to amp that up! To kick off the 2023 season, Benelli is offering up an unprecedented prize package valued at over $15,000 and YOU could be the lucky winner. The Benelli Migration Madness Sweepstakes is open to all qualified entrants and runs from July 28th through October 31st. Simply enter above and set your sights on some great gear from our valued partners.
To ensure the Benelli Migration Madness Sweepstakes winner is well-equipped for every species, scenario or setup, the prize package has it all. Including:
Three Benelli Super Black Eagle 3 shotguns in Realtree MAX-7. This includes a 3.5" 12-gauge, a 3" 20-gauge, and the hard-to-find 3" 28-gauge.
3 cases of Federal Ammunition's proven Black Cloud for EACH of the SBE3's…that equates to 750 rounds of ammo…EACH!
A $4,000 online shopping spree redeemable for Banded clothing, GHG Decoys, and Avery Sporting Dog gear!
A set of Tetra Wingshooter AlphaShield hearing enhancement and protection devices valued at $1,399 a pair.
And everything comes in the new Realtree MAX-7 that works anywhere you need to be!
The Benelli Migration Madness Sweepstakes has you covered for this fall! Enter now for your chance to win!