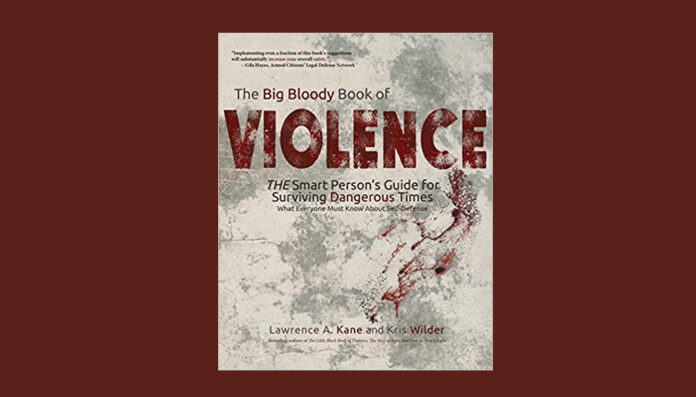 Uncover the Secrets to ending a potentially life-threatening eventor fight in milliseconds and still look like a hero…
These guys should have known better…
On a sunny afternoon at a Seattle family restaurant & bar, there was a Raiders fan who had biceps that could put Hulk Hogan to shame, and a physique that was nothing short of awesome.
This particular Raider fan stood out in a bar full of average people, not only because he was ripped, but also because he was the only person cheering for the other team. The only one doing it vociferously anyway.
Seems normal enough so far…
And for most of the first two quarters it was. Seahawks fans bantered good-naturedly with him…
And then things quickly turned different…
Fighting is a last resort…
It means you missed ALL the signs, signals, and warnings that could have kept you safe and out of trouble.
What keeps you safe is awareness, avoidance, and de-escalation skills.
You can carry a gun, a knife, whatever's legal… that's great and I recommend it. But if you find yourself having to use it, you've MISSED all of the signs that preceded the event.
Your situational awareness failed you…
All the danger signals and your gut instinct failed you…
The de-escalation up to the point of violence failed you…
It's absolutely easier than you think to avoid violence altogether, and significantly lower your risk that you'll unintentionally make yourself an easy target for crime and killing, even in today's dangerous times.
You only have to know how, and that's what we want to show you today.
This isn't something you want to blow off or get around to later…
Crowds, Riots, Mass Shootings, Not Getting Crushed to Death
It's one thing to see shootings, riots, and "peaceful protests" gone deadly on the news, it's another thing to be at your favorite concert or farmer's market or community festival… and violence suddenly erupts all around you.
Just like that. It happens, more than you think.
Riots are horrifically dangerous…It's not just overcrowded streets, nightclubs, or panicked crowds that cause harm…
Violence can stem from almost anything. From political conventions to concerts, sporting events, jury verdicts, traffic accidents, excessive force claims against law enforcement officers, government austerity programs, land disputes, etc.