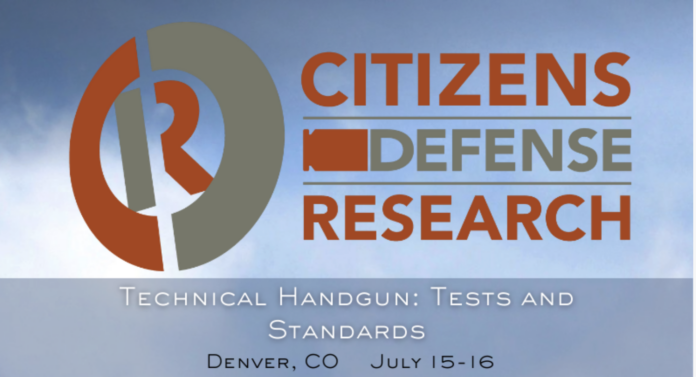 July 15-16, Denver, CO| Technical Handgun: Tests and Standards
Click here to sign up for one of the most unique and underrated handgun technical shooting courses available today.
Technical Handgun: Tests and Standards
THERE IS A $20 RANGE FEE THAT STUDENTS WILL BE RESPONSIBLE FOR AT THE START OF CLASS
This class is a 20-hour deep-dive into the motor and mental skills necessary to achieve a high degree of consistent and repeatable on-demand performance with a handgun. By design, this class is intended to discover where each individual's limit of performance is no matter their current level of skill or expertise. Students will receive a significant amount of individualized attention from each instructor present and actionable feedback to immediately improve the students' shooting performance in the near and long-term. The class is HEAVILLY student driven and requires active student participation during instructor led discussions between lesson blocks.
Topics Will Include but Are Not Limited To:
– Individualized coaching, assessment, and shooting-performance optimization
– How to self-diagnose and self-correct
– How to recognize and reduce self-induced mental pressure while shooting
– Visual process as a means of controlling shot tempo
– Achieving precision without sacrificing speed
– Managing mental and visual focus during the shooting process
– And more!
REQUIRED GEAR
(in order of importance)
– Note taking material
– ACTIVE hearing protection
– Eye protection
– Camp chair
– Hydration/Nutrition
– Quality semi-automatic handgun, preferably with a 15-round capacity (at least 10 round capacity magazines REQUIRED)
– Revolvers are not disallowed, but please understand the curriculum is specifically designed around and for semi-automatic handguns.
– The ability to bring AT LEAST 60 rounds to the line loaded in either magazines or speed loaders carried via belt mounted pouch/carrier
– Quality belt/Enigma mounted open-mouth holster designed specifically for the firearm (or weapon mounted light) being used
– SERPA or other holster that require the trigger finger to release a retention mechanism are NOT ALLOWED in class unless the student can provide documentation that it is issued to them by an employer as required duty gear. Students wishing to attend class with a SERPA or similar style holster must read this (https://tinyurl.com/WhyNoSerpa) and acknowledge in writing that Citizens Defense Research has made them aware of the inherent risk involved in operating SERPA or similar style holsters under pressure.
– At Minimum THREE magazine pouches
– UP TO 700 rounds of ammunition
– Personal shade device (Outdoor Ranges)
– Rain gear (Outdoor Ranges)