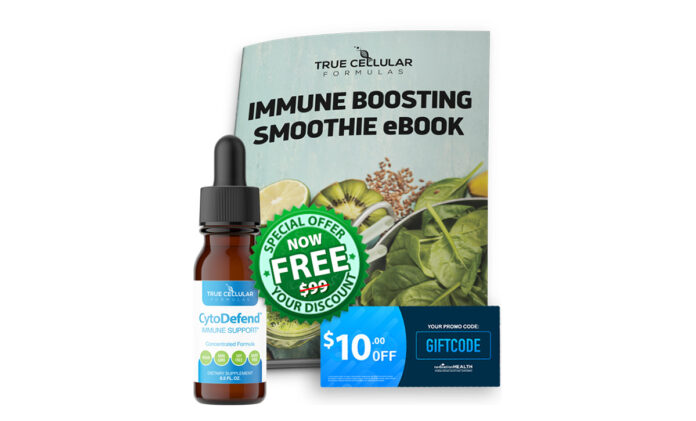 CytoDefend™️ is a highly concentrated, great tasting and highly portable formula—filled with a precise combination of potent, immune-supporting, researched extracts. 
It was designed by one of the leading nutraceutical research scientists in the country to boost immunity in 8 key ways, systematically. 
Just a small dropper full a day can support weak immunity and even strengthen a robust system to "plug up" immunity holes.
It's exactly what you want for yourself and loved ones…to support a robust immune system.
CytoDefend™ leverages decades of plant extraction and research experience from one of the top formulation scientists in the world to deliver:
The highest potency, most concentrated, proprietary extracts of each clinically researched ingredient.

The precise levels and ratios of each ingredient for maximum immune boosting support and effect.

The most portable and durable GLASS bottle—so you can keep in your pocket or purse and have with you all day, every day.