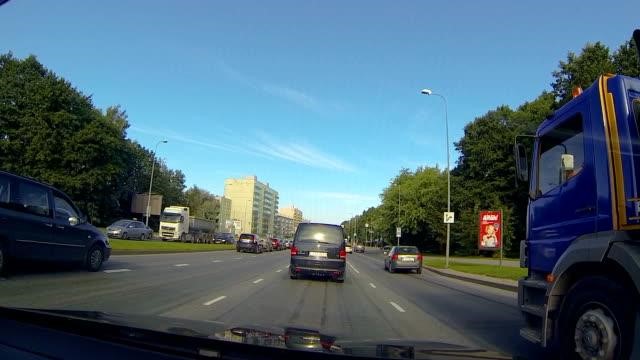 High video resolution: Full HD 1920 * 1080P at 30fps with H.264, the video quality is exceptional. The high resolution pictures and videos enable you to view your favorite moments in high-quality. The only thing you need in order to enjoy your high-quality videos is enough storage space.
Wide Angle Lens: 170 degree super wide angle lens. It won't miss anything in front of the multi-layer lens.
Night Vision: Enhance video quality at night and helps in capturing minor details not normally seen at night while driving.
Placed securely: the suction cup is specially designed to secure the camera tight to your windshield. Even in case of accidents or frontal collisions where the windshield has not been affected, the camera would not fall off.
G – Sensor: The gravity sensor detects any sudden impact and automatically lock the video to prevent from overwriting. It can be disabled via menu setting.
Protect Your Rights On The Road
The Tactical Dash Camera is perfect for gun owners and even everday drivers!
Easily install 1 or 2 cameras in your car for front and back recording
Giving you HD footage of the road in front of you
A turn it around to film your passengers and the road behind you.
As well as taxi drivers, Uber drivers…
And everyday drivers who want to protect their rights in case they get in an accident…
Or get pulled over by the police.
More and more Uber drivers are using the Tactical Dash Camera on their dashboards…
Because of Uber's strict "no weapons policy".
The Tactical Dash Camera gives drivers HD video footage and audio recordings…
Which they need to protect themselves in case a confrontation ends up in court…
Like car accidents…
Crazy passengers…
Or misconduct from a police-officer…
The camera doesn't lie…
Always revealing the truth in any "he said vs she said" type situations.
"A Gun Owner's Second-Best Friend"
His best friend is his pistol…
But his second-best friend will keep him out of prison.
American gunowners are using cameras like the Tactical Dash Camera to protect their rights on the road…
That way you can carry while you travel and have the video evidence you need to protect yourself in court.
Most concealed carriers spend thousands on their training, permits and gear…
And now they're making the extra investment to protect their firearms and their rights…
Because you NEVER want to go to court without evidence.