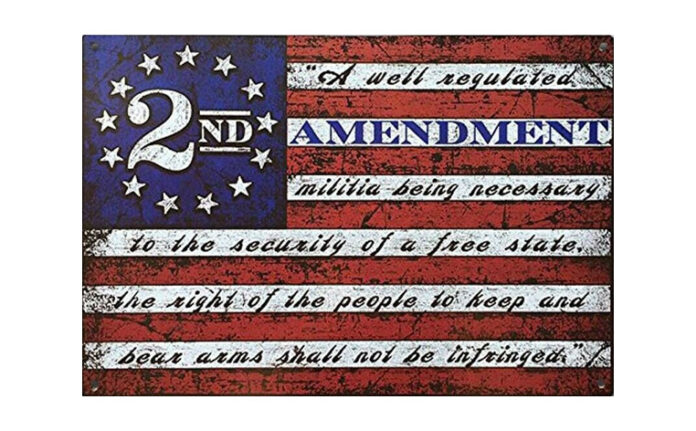 Support American Workers Today. This Item is helping American Workers Stay Employed.
GET YOUR FREE 2ND AMENDMENT PLAQUE WHILE SUPPLIES LAST!
LARGE DISPLAY – Measures at 8in x 12in with high contrast colors you can be sure will never run!
GREAT DESIGN – An American Flag with our Trade Mark "2nd Amendment" logo and written in the stripes, the text: "A well regulated militia being necessary to the security of a free state, the right of the people to keep and bear arms shall not be infringed."
Long Lasting – Printed on a durable tin backing. Not only will it look amazing in any room, but will keep looking good for years to come.
Perfect Present – Pick one up for the Patriot in your family, or an extra one for yourself!
EASY TO USE – 2nd Amendment Gun Mat rolls up for easy storage.
To make things super easy & simple for you, we're covering the product fee and requesting small help with S&H. So when you order today, you'll only pay for First Class USPS shipping & handling.