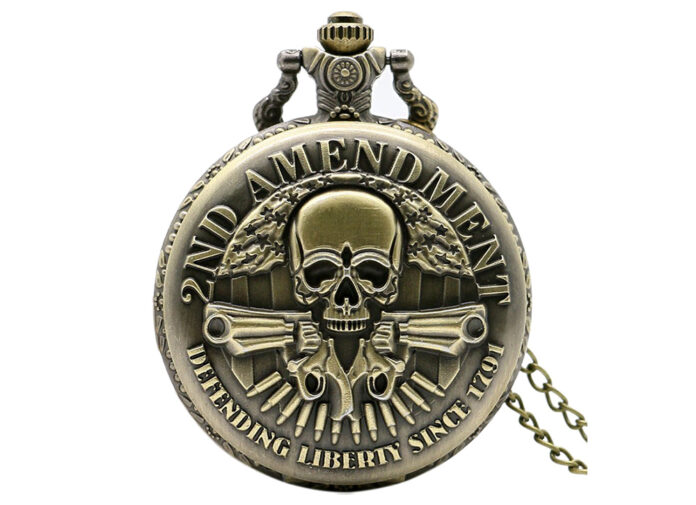 See How To Get A FREE 2nd Amendment Supporting Collectible Pocket Watch Today Only!
American Company: We are an American company that is dedicated to supporting the 2nd Amendment.
Statement Making: Show what you truly stand for every time someone sees this commemorative watch.

Unique: This is one of those cool items that you can show off to your gun friends.
Great Gift: If you have friends that support the 2nd, this is an amazing gift and one they will keep forever.
Dependable: This commemorative watch uses time tested quartz movement to ensure it keeps the best of time.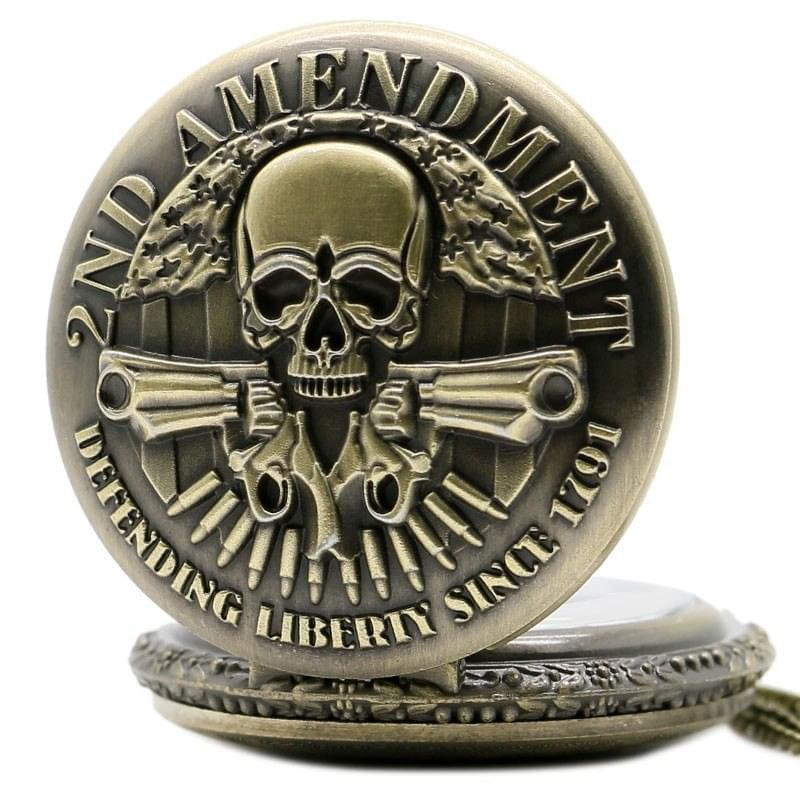 If you love America and you support the second amendment, you NEED this pocket watch.
With one glance, everyone will know exactly what you stand for.
NOTICE: Supplies are limited for this special promotion.
This unique collectable is the perfect way to show your proud support of the 2nd amendment.
Make sure to get yourself one and anyone else you can think of before they are all gone.