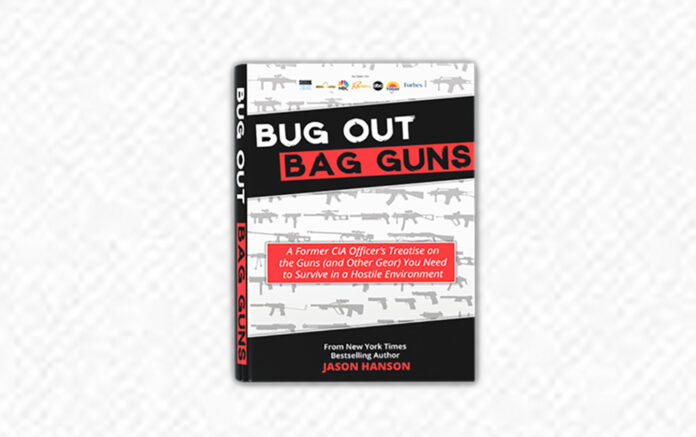 Former CIA Officer Leaks How to Get Your Own "Transformer Rifle" Just Like the Hard Targets Unit That Hunts Down the World's Most Wanted Terrorists

Claim Your FREE Copy of this extreme survival guide.Inside this book, a former CIA Officer reveals the gear intelligence operatives and special forces soldiers rely on in the harshest of environments, including, those in the govt's "Hard Targets Unit" that hunt down the world's most wanted terrorists.Normal Price: $29
Your Price: FREE!
In the next few days, I am (with your permission) going to send you a brand-new copy of my book…

"Bug Out Bag Guns: A Former CIA Officer's Treatise on the Guns (and Other Gear) You Need to Survive in a Hostile Environment.

And, not only am I going to rush it to your doorstep, I'm going to send it to you for FREE!

Inside the book (which normally sells for $29) I reveal the guns and gear used by intelligence operatives, spec-ops, and even the "Hard Targets" unit to survive in some of the deadliest environments on earth.
However, before I tell you the reason of why I'm sending you this book and why I'm going to send it you to you for free…
Let me quickly tell you who I am and why you might want to listen to what I have to say.
My name is Jason Hanson.
I'm a former CIA Officer.
Here's one of the awards I received while with the Agency.
Because of my background, I've had to survive in some pretty rough environments.
Now I use what I've learned to teach people, just like you, how to protect themselves and their families during times of crisis.