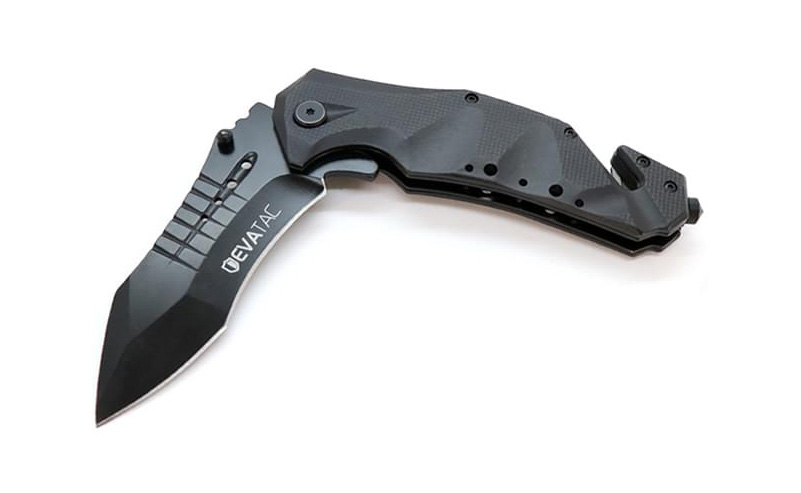 FREE SHADOW BLACK EVATAC™ RESCUE KNIFE! JUST 2500 190 LEFT!
​Ultra Sharp Drop Point Blade
​Spring Assisted Folder
​Integrated Belt Cutter
​Emergency Glass Breaker
Tough ​Meaty 1/8″ Blade
​Ergonomically Designed
​Perfect EDC Defense Tool
​Stainless And Rust Proof
​$79.95 Value – Yours FREE Today!
THE ULTIMATE EDC BLADE"Looking for a high quality every day knife that won't let you down?
The EVATAC™ EDC Rescue Knife is a beautifully crafted spring assisted folder with a versatile drop point blade. The handle is powder coated with a matt black finish and feel extremely comfortable in the hand.
The extra sharp spring assist blade combined with a belt cutter and glass breaker make this knife the ultimate every day carry!
But, if you want this knife for FREE you've got to jump on this offer fast and get yours right now because we have limited stock to give away!