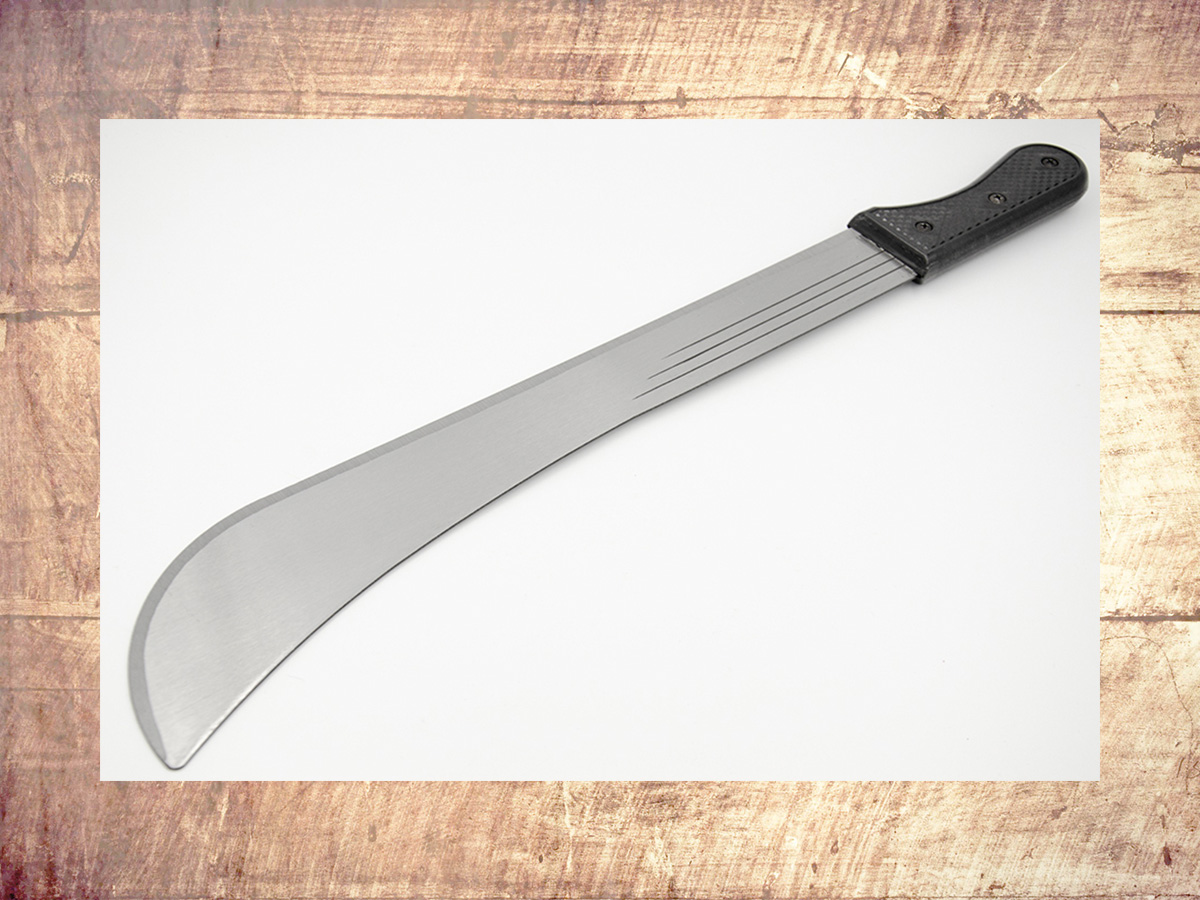 THE STEEL RIVER PANGA MACHETE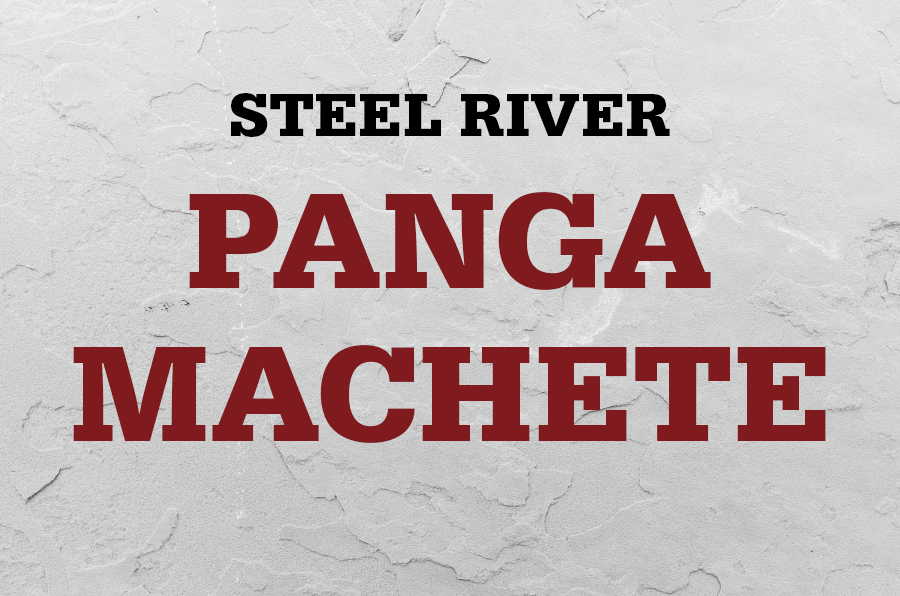 Dear Reader,
Our friends at Steel River have just released their brand new Panga Machete – along with the amazing redesign of the extremely popular Latin Machete.
Let me catch you up on why the Panga Machete is such a big deal:
Panga literally translates to "The Big Knife" and that is exactly what it is ! It was designed for the specific purpose of fighting and defense.
There are 3 channels grooved into the blade to prevent blade flex, but also to allow fluids to run down without hindering the effectiveness of the blade – think about it. They made channels in the handle for 'fluids' to run down – we aren't talking about tree sap.
The panga has the unique distinction to be the only weapon used in a successful slave uprising in the wester hemisphere since Spartacus. When the Colonials spread through the Caribbean, they took the locals as slaves. The slaves then retaliated with the Panga machete and took back their freedom.
This is one of the most historically relevant machetes from around the world. This can be yours for an unbelievable price – but only while they last.
This has blown away all my expectations
Take a look at all the specs for the Panga Machete – or click the Buy Now Button to claim this limited special offer – just for our Hotlist Members.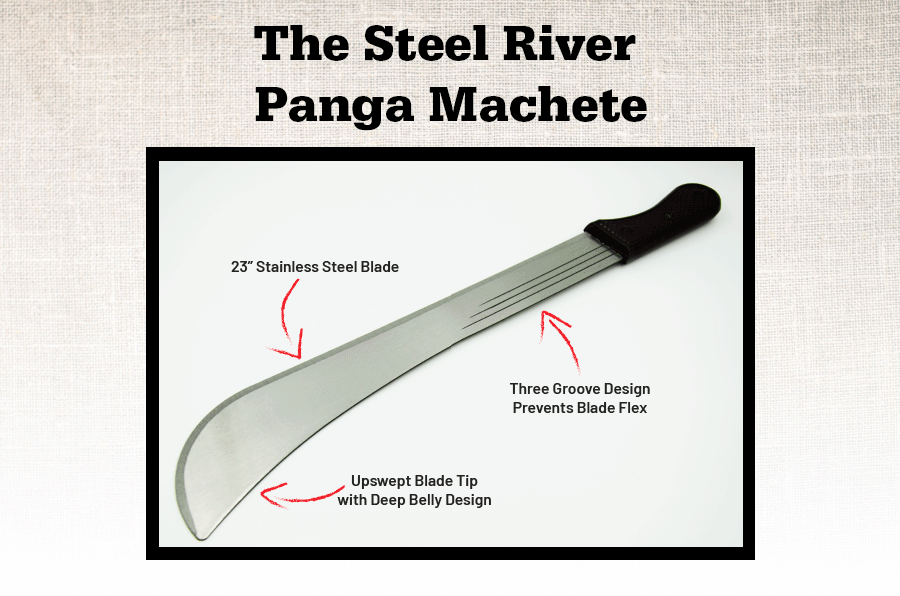 Anatomy of The Panga Machete
Steel River Original
23 Inch Solid Steel Blade
Single Hand Polypropylene Handle
3 groove design prevents blade flex
Upswept Blade Tip
Canvas Sheath Included w/ Belt Clip