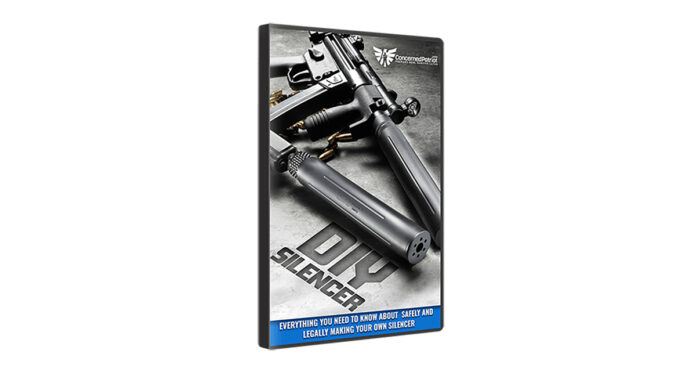 Discover How To Build A DIY Silencer
For Pennies On the Dollar From the Comfort Of Your Home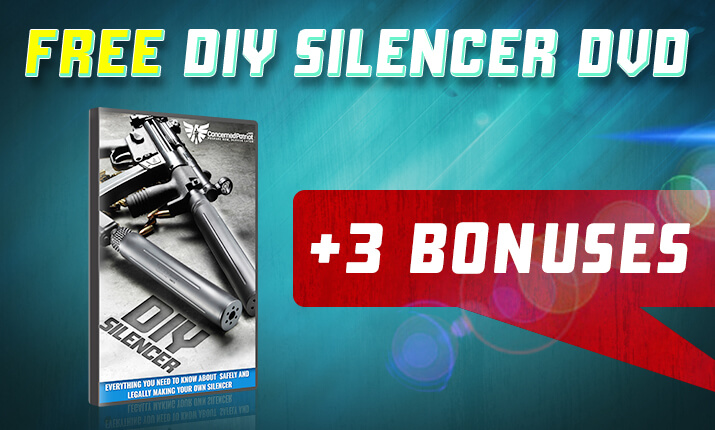 I'd Like to Give You a Complimentary DVD Showing
You How to LEGALLY Build Your Own Silencer Today
For the cost of shipping this DVD to your home…all the information you need to create an authentic, sound-reducing silencer from the comfort of your home will be yours.
The silencer I'm going to show you how to make is:
> 100% Legal*
> Ridiculously Affordable
> Simple to Make Using Everyday Tools
> Guaranteed To Let You Shoot Without Ear Protection

BONUS
The Next 47 People Who Claim This DVD Will Get a 3 Free Bonuses (worth $119)
There are are no 2 ways about it.
Shooting a gun with a silencer will change shooting forever for you.
Simply put, silencers aren't just a cool looking accessory… they're an amazing piece of equipment that'll let you shoot your gun without the aid of ear protection…
…will protect your ears in case you're ever forced to shoot your gun inside during a home invasion.
And silencers make shooting more fun by…
Helping control muzzle rise
Reducing recoil and make your gun more accurate…
Making shooting safer for others around you
Helping make hunting and sport shooting more enjoyable
Along with numerous other observable benefits.
The only problem with silencers?
<< They're CRAZY Expensive >>
As you probably know silencers usually cost $1,200 – $2,000
Sure, silencers are cool and all, but they're not worth that much.
Especially when you consider you can LEGALLY make one in the comfort of your home for dirt cheap.
And today I like to send you this Free DVD that shows exactly how to do it.