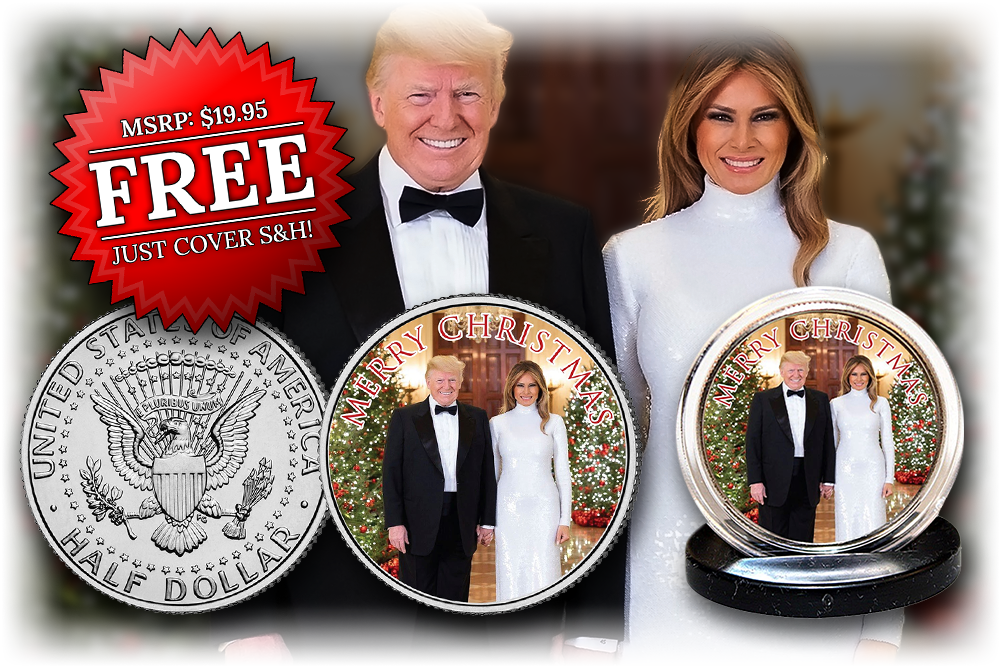 Donald TRUMP Merry Christmas Collector Coin
 Designed On An Authentic JFK Half Dollar (REAL MONEY)
 BRAND NEW DESIGN
 Limited Quantity Available
​Full-Color Certificate of Authenticity
 Premium Coin Capsule
 Coin Display Stand
 Quick Shipping
Claim The Limited Edition TRUMP Christmas Coin Before They're Gone! Make Your Christmas GREAT!
With Easy checkout, Low-Cost shipping, and Fast DeliveryYou won't find a better deal anywhere.