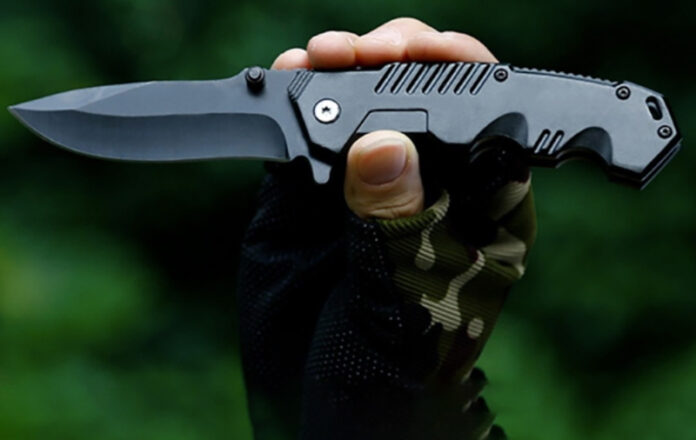 Here's a Few Reasons Why You Should Grab The Worlds Fastest Knife Today!
As you can see this is a terrifying looking weapon.
The overall open length is nearly 8 inches long.
The perfectly shaped razer sharp blade is 3 ½ inches of razor sharp M390 steel. A specialty types of steel that is incredibly wear and tear resistant.
This is a blade that is, corrosion resistant, sharp as sin, and will remain that way for a long, long time. 
Plus it's super easy to sharpen too.
The handle is made of a high quality polymer that's impervious to chemicals and heat. Even falling into a campfire won't hurt it. The sturdy non-slip grip is amazing too — with finger grooves to ensure it never slips!
The pocket clip is beefy, extremely durable and can be reversed for left and right handed draws. And the dual sided thumb studs means that — if you choose to open the blade by hand you can do that right or left handed too.
All this means you got a lot more options than almost every other folding knife.
LET'S TAKE A CLOSER LOOK