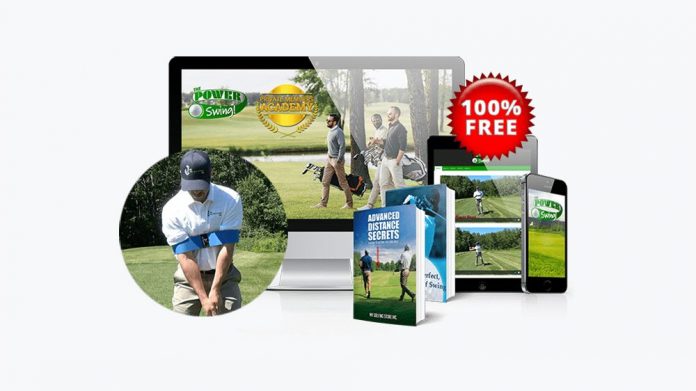 PGA Pro Of The Year Is Giving Away 1,000 FREE "Power Swing" Training Bands To Add 50 Yards To Your Drive!
Get This Special Training Band + $90 Of Golf Gear Shipped Directly To Your Front Door… 100% FREE.
Just Cover Shipping & Handling And All Of This Is Yours!
First, you get the "Power Swing" training band to help you perfect your swing and add 50+ yards to every drive you hit! (Value = $27.95)
Second, you get the Swing Corrector training aid so you can true up your irons and hit every shot down the middle of the fairway. (Value = $35.95)
Third, you get the special eBook, Advanced Distance Secrets, which contains step-by-step instructions for adding even more power to every shot you hit. (Value = $25.95)
Fourth, you get another special eBook, Creating A Perfect, Consistent Golf Swing, which will help you improve every part of your game (from driving, irons, chipping, pitching, putting and bunker shots). (Value = $19.95)
Fifth, 7 day FREE trial to the Private Members Academy which contains our full video library with coaching videos from our PGA certified coaches. (Value = $49.95)
And much, much more!
Today's Price FREE
(Just Pay $9.95 Shipping & Handling)