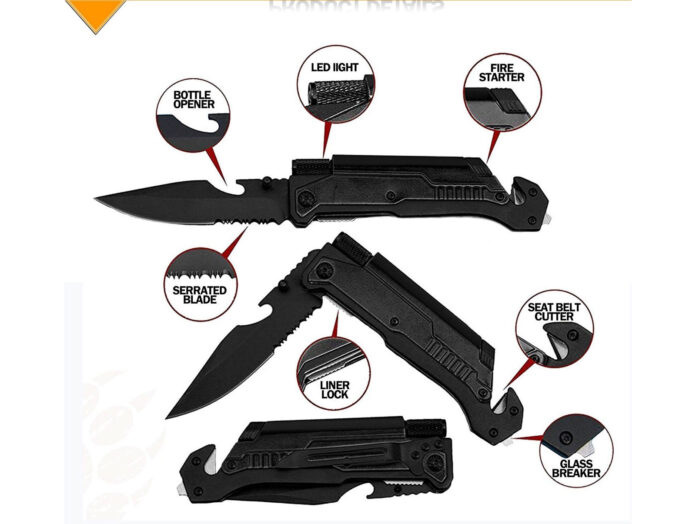 Get Your $50.00 Military Tough 6-in-1 Tactical Survival Knife 100% FREE Today… Only While Supplies Last!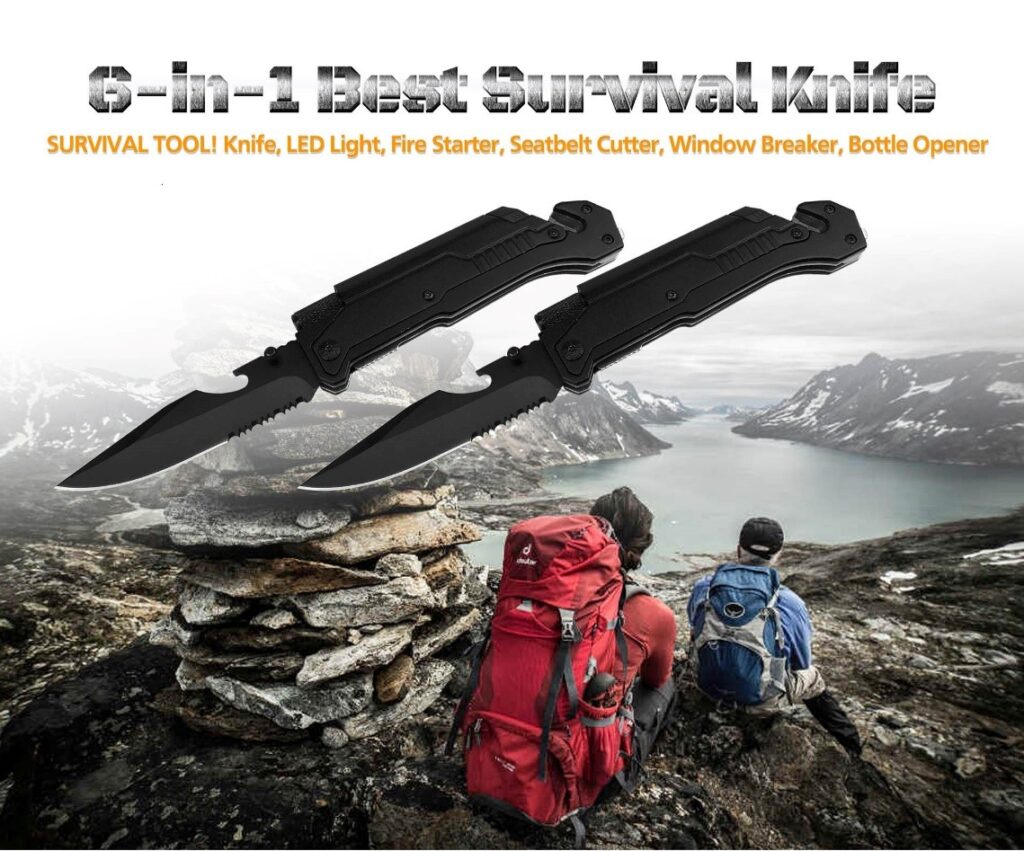 Known as the sharpest, most durable, and fastest drawing survival knife in the world, the 6-in-1 Tactical Survival Knife isn't just a stone aged cutting instrument.
Nearly indestructible and completely blood & waterproof this is the go-to survival knife for every situation!
You can do a quick checkout with the buy button below or continue to review all 6 functions on this website below. But don't take too long, limited inventory is going fast!
Yes it's 100% FREE and ready to be shipped to your address! Just pay the small shipping fee, only whilesupplies last so grab yours now!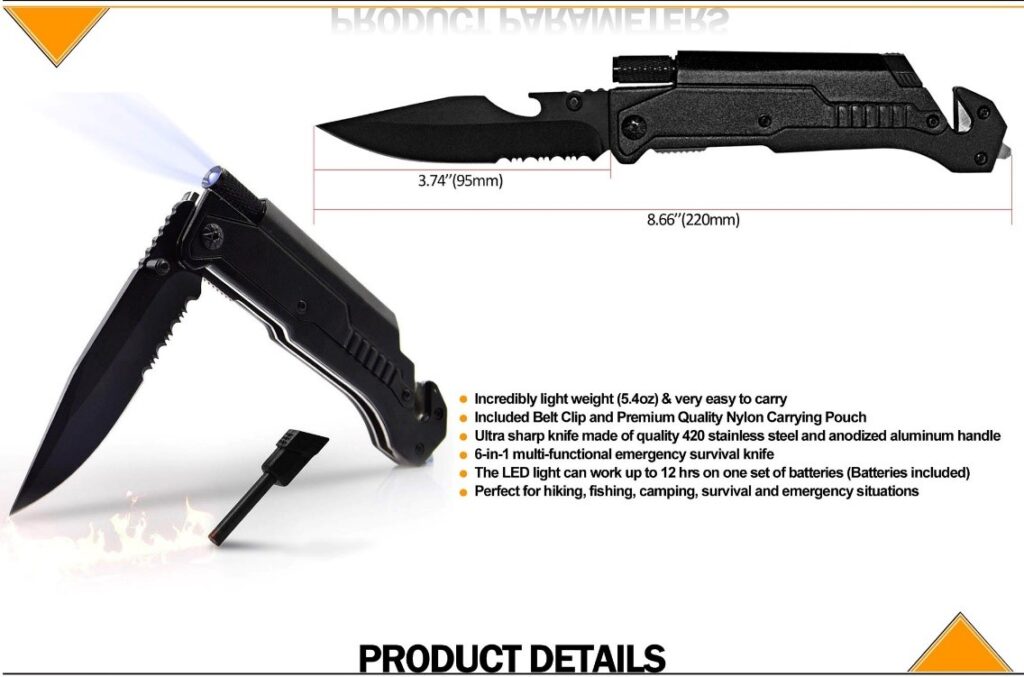 Engineered from corrosion resistant stainless steel blade so it's completely blood & waterproof while being nearly indestructible under maximum abuse. Blade length is 9.5cm (3.74").
Razor sharp edge & serrated edge with a drop point design tip that will never snap so you can stab, cut, slice, or carve through just about anything such as rubber, hard plastic, soft metals, cured leather, and especially flesh for self-defense or deer hide for the outdoorsman.
Secure grip handle with specialized thumb ridges so you can stab, slash, and cut with nonslip precision. Made from anodized aluminum so it's durable and lightweight at only 165g (5.8oz).