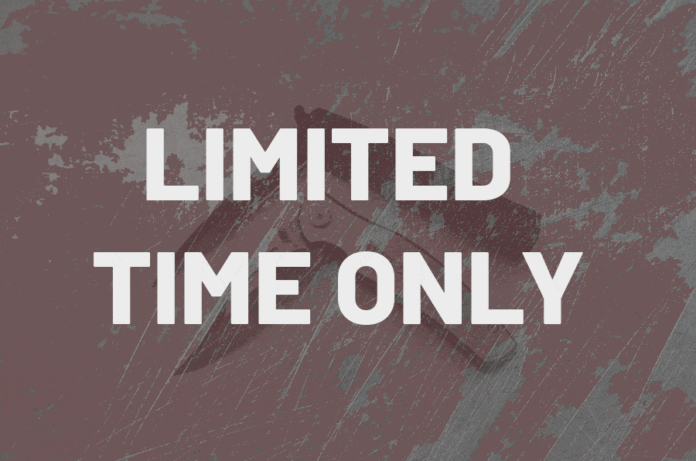 Recently, my team and I were asked to collaborate on a new gentleman's knife.And I know what you are thinking, because I was in the same place – the last thing I need is my grandfather's knife.
As I was about to decline, I realized we had the opportunity to redesign the standard of what a Gentleman's knife was, so I accepted.
We immediately stripped Steel River's demo knife down to the frame and started over.
The wood handle was scrapped (because we love trees?) and a brand new Stainless Steel, contoured handle was added with thumb jimping for ultimate control in any condition.
Then came the blade – the original blade as a fine, traditional blade – good for opening envelopes and everyday use…
And we swapped it out for a ceramic coated trail point – making this one of the most versatile knives we have ever carried.
Finally, as we were about to pat ourselves on the back and have a drink, we made one more startling revelation about our creation – if we would just put 2 more holes in the back, we could adjust the belt clip for completely customizable carry options.
So we did!
And that was it – we designed our first knife – Number 1.
Holy S***! That's it! We will call it – The 'No. 1'
And thus, the first Tactical Gentleman's Knife was born – and I know you are going to love it!
Take a look at this amazing new blade!
You'll also be receiving our newest G10 Stiletto, and man does this thing shred!
The G10 Stiletto is a tribute to the original blade of choice of Italian Assassins. Sleek, slender, silent – the Stiletto is still a deadly tactical blade that is challenged in courts every year because of their shadowy past.
But it is also an absolute thing of beauty!
But first a little history of Stiletto… With your permission (and with strict recommendations for caution), I am going to send you one of the most influential and culturally relevant knives ever released in this country. You see, immediately following WWII, American soldiers brought this particular blade back to the country… and it created absolute hysteria!
There are 3 reasons for all of the madness that ensued during its initial release.
1. This unique design originates from Italy. Americans had never seen it until post WWII.
2. It seeped into popular culture, including the 1960 novel Stiletto by Harold Robbins, the films The Warriors & Twelve Angry Men and even Billy Joel's 1978 album 52nd Street.
3. But the biggest reason was that it is a lighting fast, automatic opening made it a ruthlessly dangerous weapon and widely desired by anyone looking for a self-protection or overall "badass" knife. And… to make sure I can still keep a lid on this… I'm going to guarantee you're happy with what you see here. Consider the free stuff I'm sending you…
A Friendly "Bribe" To Earn Your Silence
So read the rest of this letter right now – there isn't time for you to wait. In fact, I'm going to skip all the fat cat sales talk and get right into it. There simply isn't enough time and I don't want to prevent you from getting in before we run out.
I did some research for you bud, check this out.
Today, you'll pay under $6 – Compared to $23 or more on Amazon. Stop paying for a "Name brand" and start paying for quality. You won't regret it.
And remember…those prices are for ONE knife. Click below to grab both of these new knives while supplies last.