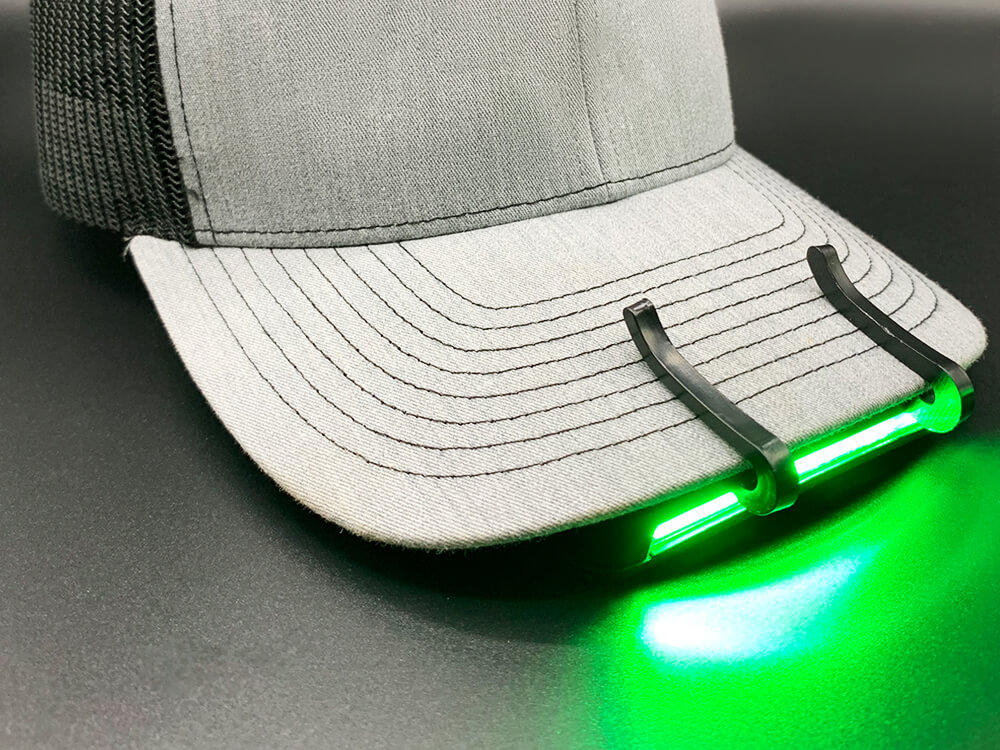 If you're one of the next 156 people who take advantage of our limited-time giveaway you'll get this innovative light with real Mossy Oak® camouflage for Free today.


? ? IMPORTANT NOTE

Before you claim a Free Mossy Oak® Invisible Night Vision Cap Light…

We're going to show what makes our groundbreaking light perfect for hard-working people like yourself.

We know you're going to love how this light improves your life.

In fact, outdoor enthusiasts, survivalists, gearheads, fishermen, moms who like to run at night ALL love the Invisible Night Vision Cap Light.

The reason why they love it is because the Invisible Night Vision Cap Light is NOT a flashlight.

It's better than regular flashlights.

Yes, the compact light works like a normal flashlight.

In fact, the 150 lumen LEDs are bright enough to light up an entire home.

And yes, it's super easy to use, just like a normal flashlight.

But what makes it different…
1 – Ultra-Lightweight: At just 1.9 oz, it weighs next to nothing for hours of comfortable use.
2 – Compact: Only 3 inches wide and .5 inch thick, it's thin and compact for easy portability.
3 – Easy-to-Use: A simple rubber button cycles through Normal and Night Vision mode.
4 – Two Powerful Lighting Modes: The Invisible Night Vision Cap Light has two different modes: 150 Lumen Bright White and 100 Lumen Green Night Vision.
5 – Blends In Outside: The Genuine Mossy Oak® pattern helps it blend in to the most rural environments.
6 – Works on Any Hat with a Bill: Two rugged plastic clips hook securely on to any hat with a bill.