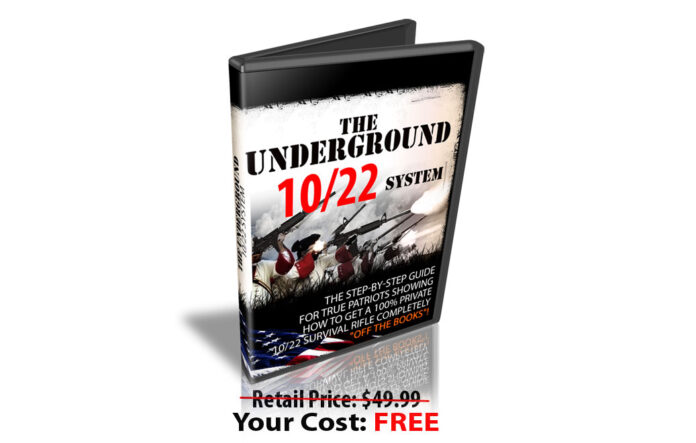 Yes, You Can Build Your Own 10/22 "Ghost Gun" Survival Rifle Just Like Mine And The Government Will Never Know About It!
This is a picture of my personal 10/22 Survival Rifle that I built with no serial number and no registration. It's completely untraceable.
But, what really makes this the "Ultimate Survival Rifle" is that you can not only fold up the stock, but it "Breaks down" – so you can remove the barrel and store it super easily!
And it's ready for action whenever you need it…
Just screw on the barrel, unfold the stock (or not) and you're ready to go. Don't Wait! Build your own 10/22 Survival Rifle NOW, before it becomes illegal to do it privately …The anti-gun zealots in Congress want to make it illegal to build your own guns like this…
Now is the time for you to get the information you need to ensure that you can defend yourself and your family no matter what the future brings…
When you follow the "Underground 10/22" DVD training program you'll be able to build your own take-down 10/22 Survival Rifle using nothing more than the tools in your garage, basement or workshop.
No expensive milling machines, no 3D printers. All you'll need is the DVD, the parts to make your gun, a drill or drill press, some common hand tools, and you're in business.
With those simple tools and the this breakthrough DVD you'll be able to build your own take-down 10/22 in many different configurations!