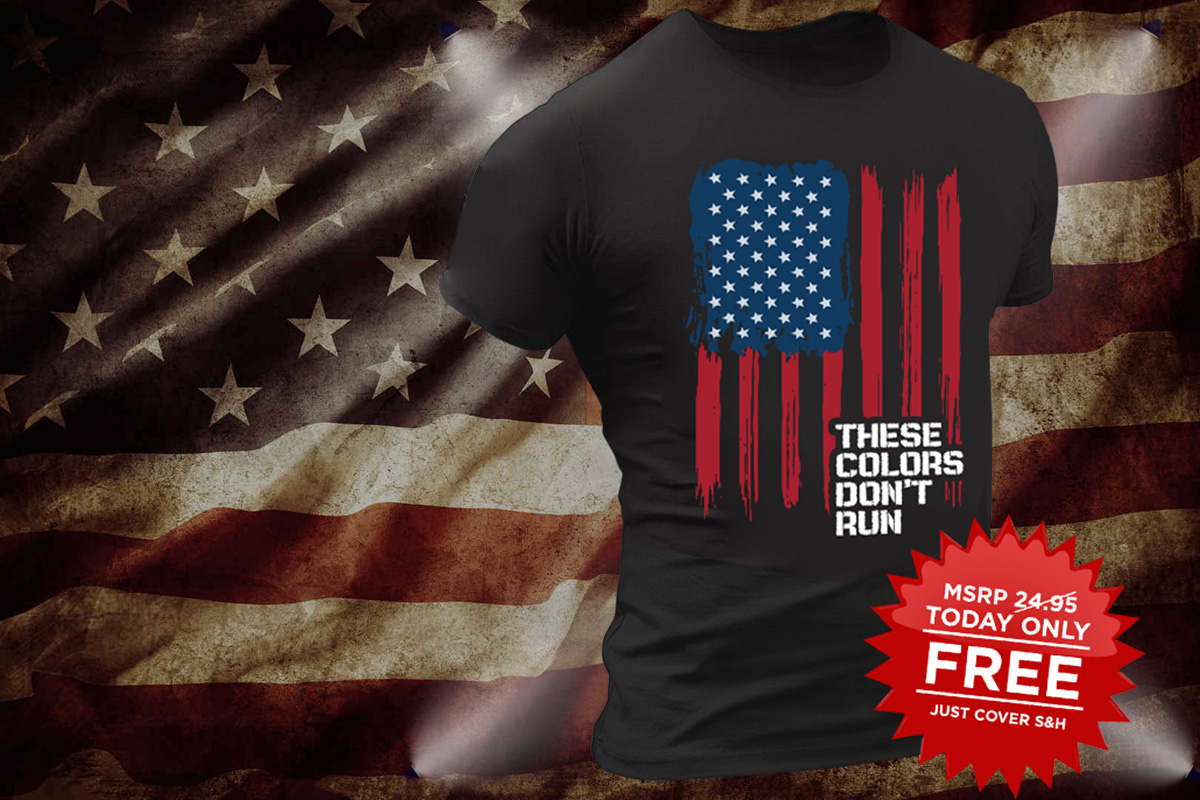 Get Your FREE High Quality "These Colors Don't Run" Shirt TODAY … And Wear Your Pride On Your Sleeve
Not only are you getting a FREE T-Shirt Today ($24.95 Value)
You'll Get Basic Membership in the United Survivalist Association worth $59.95… FREE!
Why Are We Doing This?
We support our troops!
We stand by our troops, and
We have the ultimate respect for our troops.
We are giving away these top quality These Colors Don't Run shirts at a loss in order to honor the men ans women who keep America Proud and Free…
And We're Thrilled To Do It.