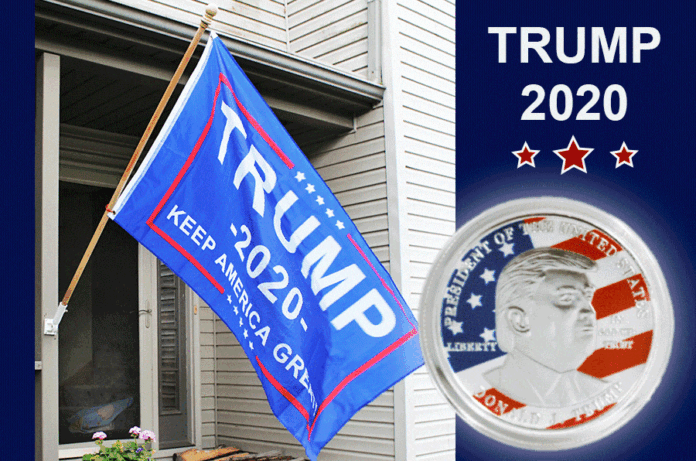 Are You Proud To Be An American?!
Show Your Love And Support For Your Country With These 2 Gifts
Ships Free: Trump Coin & Trump Flag
The Democrats have made it their goal to use buzzwords and "alternative facts" in an attempt to degrade our patriotism, and pride in our beautiful country for far too long.
Their "logic" revolves around labeling anyone who supports trump a xenophobe, misogynist, racist, and many other popular terms to falsely represent our love for our country.
Regardless of who the president is, nationalism is a must for any country to thrive.
In reality, we're all on the same "plane".
Opinions aside, if you're against our presidents success, you're hoping the plane crashes…
In response to being fed up with the Democratic agenda, we came up with this fantastic idea for you.
Since the glorious 4th of July is coming up, we decided to release this special offer so that YOU can display your love for our wonderful country.