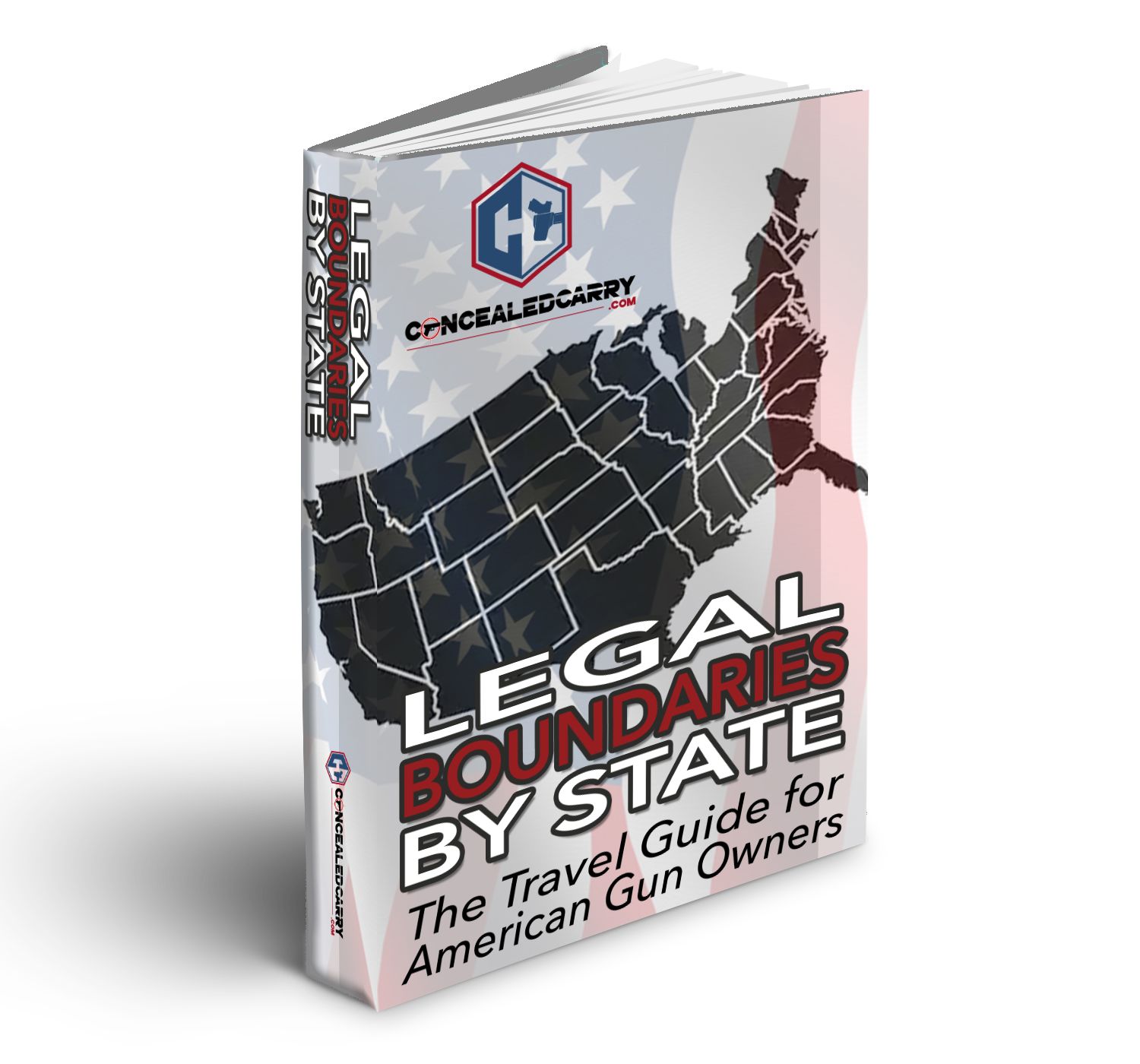 What is this eBook about?From ConcealedCarry.com comes an easy to read resource to help travelers navigate the confusing patchwork of gun law from state to state. Easy to access from any digital device including your phone, know how to be legal AND armed anywhere you go.
How Often Do We Update The Content?Laws change… and we are committed to keeping you informed. We update this book at least twice a year and if you include the digital book in your order you will have PERMANENT access to the latest version of the book forever.
HURRY! This Offer Won't Last Long!This eBook Will Give You All Of The Information You Will Need To Cross State Lines With A Complete List Of Laws And Regulations, such as:
​Which states allow me to carry a "loaded" firearm in the passenger compartment of my vehicle?
Which states allow me to carry a concealed firearm with or without a license to carry?
Which states honor my permit to carry a concealed firearm?
Which states allow carry in restaurants serving alcohol?
Which states laws allow open carry of a firearm while on foot?
Which states prohibit the mere possession of a handgun while in a vehicle?
In which states is it better to carry a rifle or shotgun for personal protection?
Which states prevent localities from regulating firearms carry?
Which states require permittees to declare their status to Law Enforcement?
How can I legally possess firearms in National Parks and Forests?
Which states allow me to carry a firearm in their state parks?
How can I transport firearms on a commercial airline, cruise ships & trains?
How can I transport firearms through a state that prohibits any gun possession?
How do I carry a firearm if I am an active duty or retired law enforcement officer?
How do I carry a handgun on a motorcycle?
Which states guarantee my right to self-defense in their statutes?
Which states allow vehicle carry on university and college campuses?