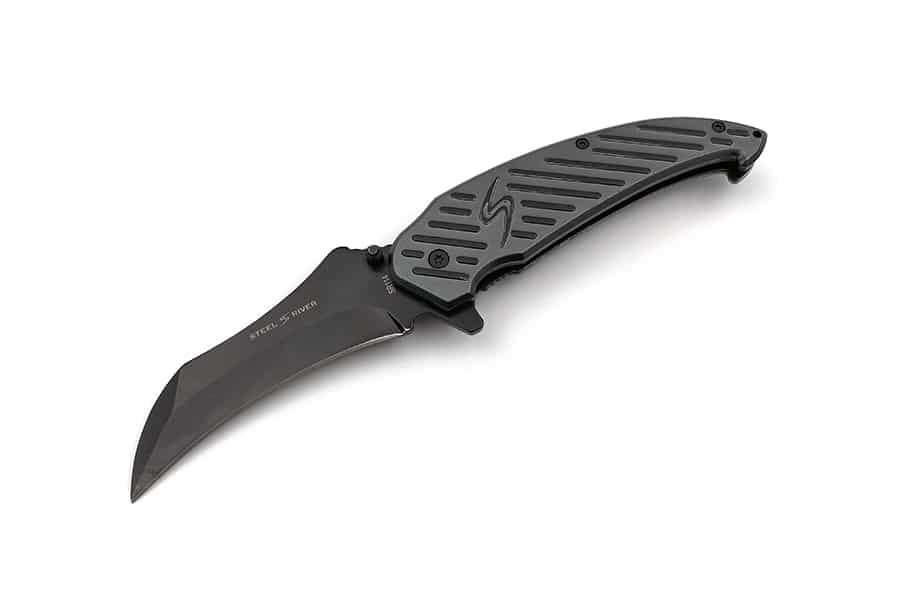 Our new "Eagle Talon" Inspired Knife is the perfect Everyday Carry Blade!
Our team kept the design simple, but set our sights on creating a unique, lethal "slashing" blade, with the same quality and craftsmanship you'd expect from your favorite "Name Brand" Knife Company.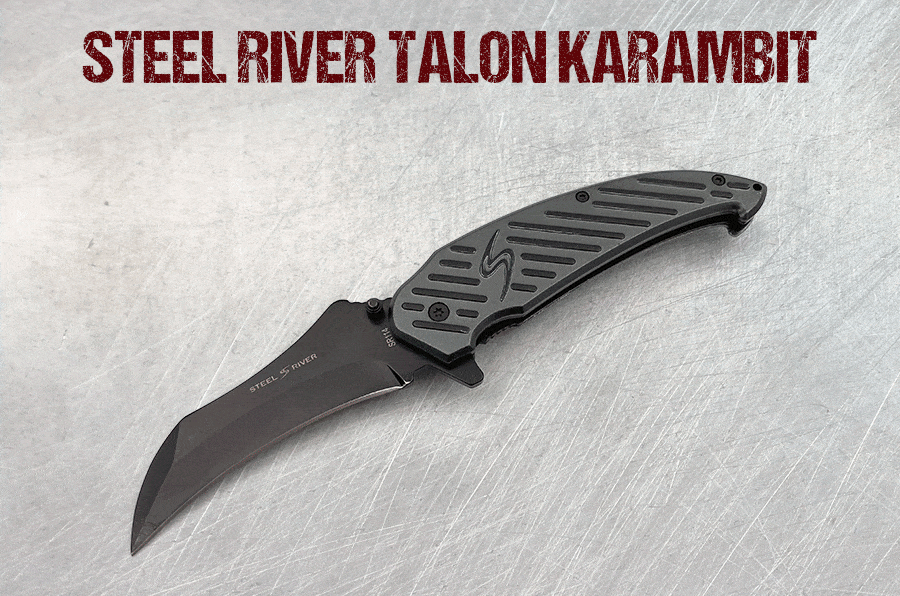 Besides being extremely durable, stealthy, easily concealed, sleek, functional, and so much more… this bad boy sure does look mean.
When it comes to Self Defense, this is the knife you need to keep in your pocket – at all times.
Defend yourself with confidence and grab your lethal Steel River Talon Karambit EDC today – click the button below to receive free shipping.
Knife Specifications
Steel River Original
Total Weight: 7oz
Outstanding Handling/Control
Wicked Fast Blade Release
7 Inch Length – 3.5 Inch Blade
Extremely Sharp Steel Blade
Durable Belt Clip
Deadly & Easily Concealed
Normally this retails for $39.95, but you can claim yours today for a fraction of that – click to claim your discount!
No Subscriptions, Or Trials – Just A High Quality Tactical Blade For Everyday Carry