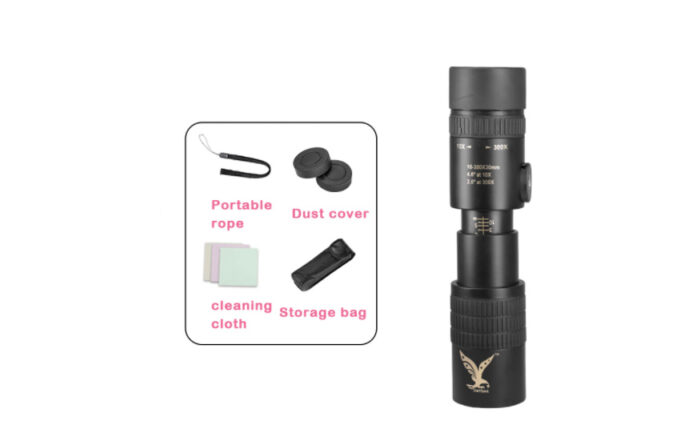 Magnification: 10-300X
Prism Type: BAK-S1
Objective lens coating: FMC
Prism system: BAK-S1 Prism
Field of view: 360ft/1000yds
Weight of monocular: 1.1 pounds
REVOLUTIONARY NEW DESIGN
This telescope was invented by Johns Hopkins University and released on July 1.
The purpose of this was to achieve maximum magnification with the smallest effective lens while still maintaining the image quality.
This telescope is the first attempt to use nano technology to dramatically increase both range and clarity of image. And after years of research they finally have done it.
Take it hunting, star gazing or backpacking, its always ready day or night to help you see farther and be ready for anything life throws at you.
YOU WON'T FIND THIS ANYWHERE ELSE