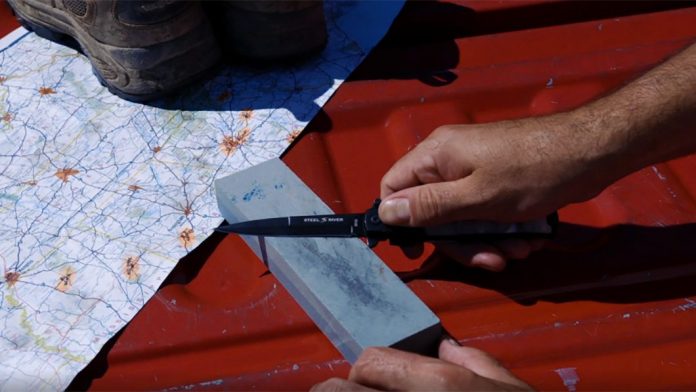 Italian Dagger – Choice Weapon of Medieval Assassins!
Get History's Deadliest Knife
Our engineers have been working tirelessly to improve upon the already fantastic Stiletto lineup. Through customer feedback, trial and error, the newly designed stiletto is a tactical, deadly masterpiece!
But first a little history of Stiletto…
With your permission (and with strict recommendations for caution), I am going to send you one of the most influential and culturally relevant knives ever released in this country. You see, immediately following WWII, American soldiers brought this particular blade back to the country… and it created absolute hysteria!
There are 3 reasons for all of the madness that ensued during its initial release.
1. This unique design originates from Italy. Americans had never seen it until post WWII.
2. It seeped in to popular culture, including the 1960 novel Stiletto by Harold Robbins, the films The Warriors & Twelve Angry Men and even Billy Joel's 1978 album 52nd Street.
3. But the biggest reason was that it is a lighting fast, automatic opening made it a ruthlessly dangerous weapon and widely desired by anyone looking for a self-protection or overall "badass" knife.
And… to make sure I can still keep a lid on this… I'm going to guarantee you're happy with what you see here. Consider the free stuff I'm sending you…
So read the rest of this letter right now – there isn't time for you to wait.
In fact, I'm going to skip all the fat cat sales talk and get right into it. There simply isn't enough time and I don't want to prevent you from getting in before we run out. Just pay the Shipping & Handling.
"This has blown away all my expectations"
Over the last several years thousands of fellow Readers have taken advantage of this ONE TIME OFFER and managed to get their hands on a Sentinel Stealth. No matter what we do – it always SELLS OUT and I never know when it will be back.
One of our Elite Gear Testers, Gary M. recently took his Sentinel Stealth on a Hunting Trip and came back with the following to say about it.
"I have owned a lot of knives in my life – the craftsmanship of this is similar to the knives I have paid 5x as much for! The grip from the G10 combined with the serration, belt cutter and glass breaker makes for a diverse tool that I was thankful to have on my hip more than once."
Don't believe Gary? Take a look at all the specs for the Midnight Stiletto yourself- or click the Buy Now Button to claim this limited special offer before they are gone – just for our Hotlist Members.Previous