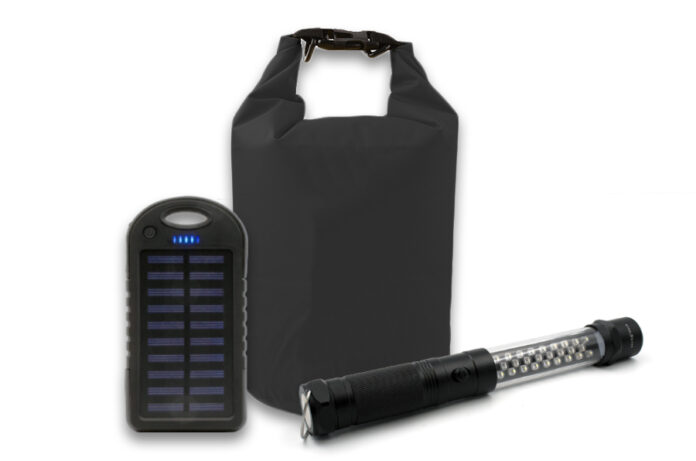 Cheaper Than Any Amazon Offer!
This Steel River Solar Power Pack was created with your well being in mind.
Often times, we don't realize how dependent we are on electricity… this all changes when one of many scenarios occurs, and wipes out your power for an extended amount of time.
Thankfully we've countered that issue with this unique solar powered charger, emergency baton, and a go-bag to keep it all together.
THE STEEL RIVER SOLAR POWER PACK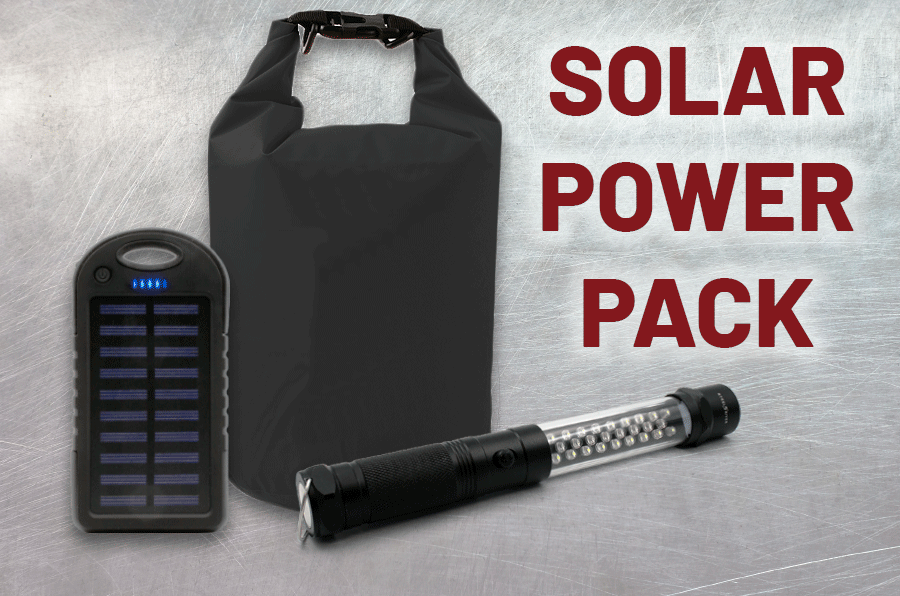 And don't forget…If you're one of the first 500 customers…it's FREE.
Even on a cloudy day, the solar panels will extract enough energy to keep your devices charged up.
Whether you're out camping, hanging out at home, or on a road trip, this device is a must have. This is by far one of our most practical releases to-date here at Steel River, and I worked out a great deal on these bad boys for you!
Checkout the specs and some more images below, but hurry! These are guaranteed to sell out.
Steel River Solar Power Bank Specs
Steel River Original
5,000 mAh Lithium Polymer Battery
Emergency LED Flashlight
Extremely Waterproof & Dustproof
Shockproof and Drop Resistant
Works With Phones, GPS, ETC…
Steel River Emergency Baton Specs
Steel River Original
1,000 Lumen Emergency Baton
Lightweight But Extremely Durable
Shockproof and Drop Resistant
3 Light Modes – Strobe / SOS /