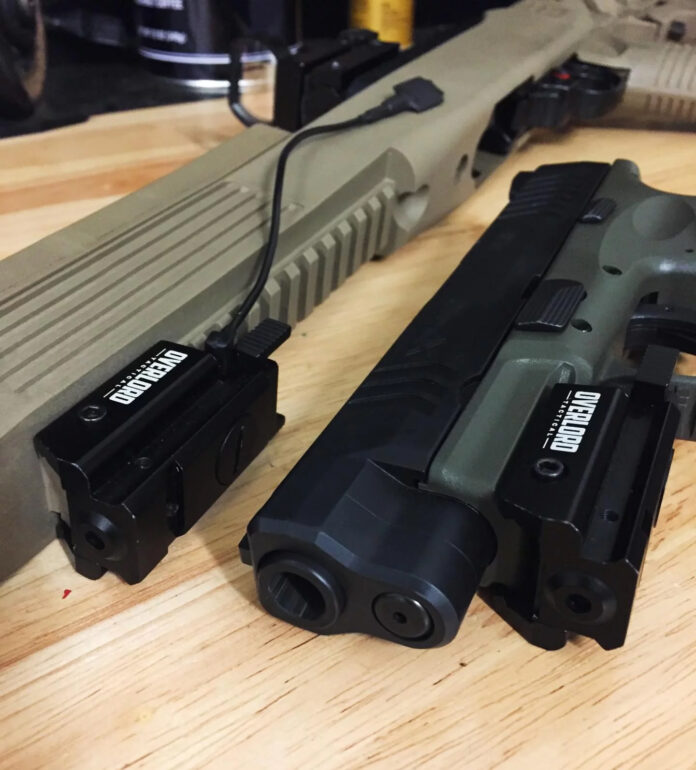 Attention Fellow Gun Owner:
If you're looking to double your accuracy and speed with any gun this will be the most exciting thing you'll read…
Here's why:
My name is Joe Hanley, United States Marine Corps combat veteran during Desert Storm, and there's one piece of equipment I insist having on my pistol.

During my time in fighting in the unforgiving sands of Kuwait my unit got into real hot house to house fighting in pitch black darkness…
Which means every millisecond counted when it came to unholstering and shooting my gun.
Every bullet counted because it literally was life or death.
It helps me sight targets and knock them down flawlessly and without hesitation.
And I'm convinced after showing you what helps me that it will easily help you double your accuracy and speed without extra training or watching hours of YouTube videos.
In fact, this piece of technology will work universally with 98% of rail systems, including these brands:
Smith & Wesson
Springfield Armory

Taurus
Whether it's low light or night time conditions you will hit more targets with ease and this technology only takes less than two minutes to put on your gun.
The best part?
I've secured special contracts that allow you to have this technology for pennies on the dollar.
All you need to do to order is simply click the button below, fill out the checkout box and within a couple days you'll be nailing targets in no time!