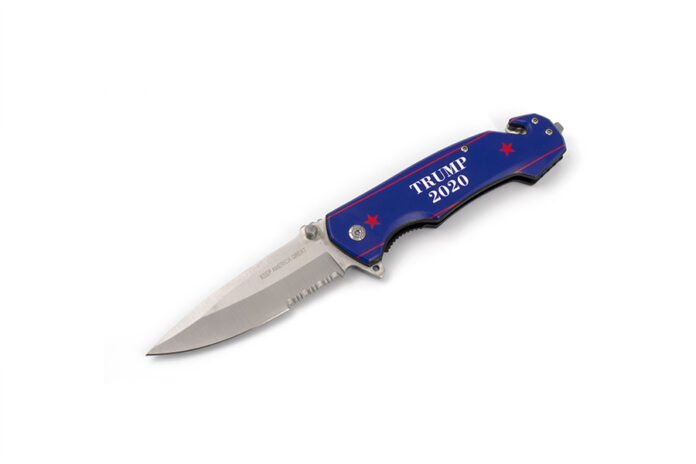 Steel River Original
Trump 2020 Handle
Wicked Fast Blade Release
8.6 Inch Length
3.8 Inch Blade
Integrated Belt Clip
Deadly & Easily Concealed
Extremely Sharp Steel Blade
Integrated Glass Breaker
Efficient Seat Belt Cutter
Half Serrated – Very Sharp
If you watch Tucker Carlson, Ben Shapiro, or any other Republican news guru that loves stomping on the unfortunate events of the Democratic party, you were probably warned that the Libs would go all out witch hunt in a sad attempt to impeach Donald J Trump.
The truth is, they are absolutely terrified of losing to Trump again in 2020, which influenced this insane sequence of events.
Regardless – we're releasing this Trump 2020 Stiletto for a CRAZY discount so that we can get this blade in the hands of as many USA loving, flag waving patriots as possible.
I hope you're read to join the thousands of other proud Americans that have jumped at this offer and claimed their discounted knife – which is well known for causing large amounts of Liberal Tears everywhere it roams or appears in public.. don't want to upset the snowflakes?
Go ahead and pass on this.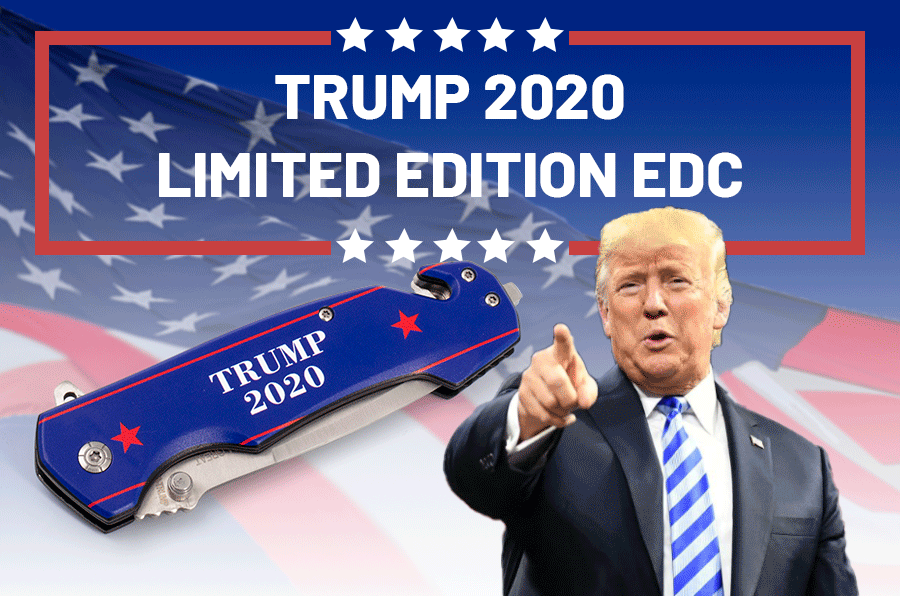 No Subscriptions Or Trials – Just A Quality Blade That Screams Freedom