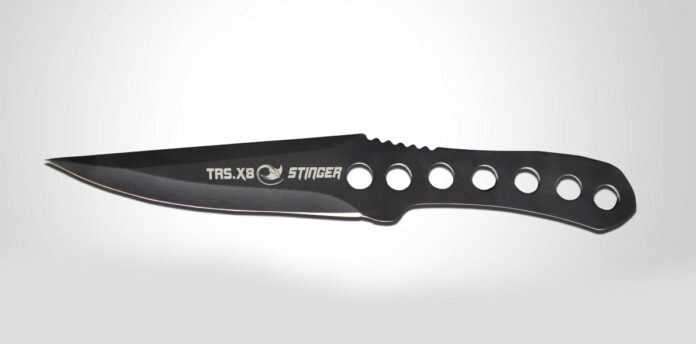 I Want To Give You
This Killer "Throwing Knife"…
For FREE!
I'm Dead Serious!
What's More…I Will Include A DVD (Also FREE)
To Show You EXACTLY How
To "Throw-And-Stick"
This Vicious Fighting Tool…From 17 Feet Out!
Dear Hotlist Member:
With your permission, and with complete respect for your privacy, I will rush you a stunning top-quality throwing knife — along with a knife throwing instructional DVD…
I'm not screwing around here. Take a good look at that photo. It's called the "X8 Stinger". This vicious weapon is the real-deal:
Quality stainless steel. A hefty 3.5 ounces of forged brawn that will endure whatever punishment you can dish out.
Engineered for throwing. It's a damn wicked piece of equipment specifically designed to slice through air like a hot bullet — straight and true to your target.
Perfect gorgeous balance. At just over 8-inches, it's like holding a mini Samurai sword in your hand. Makes throwing and sticking this beauty a breeze.