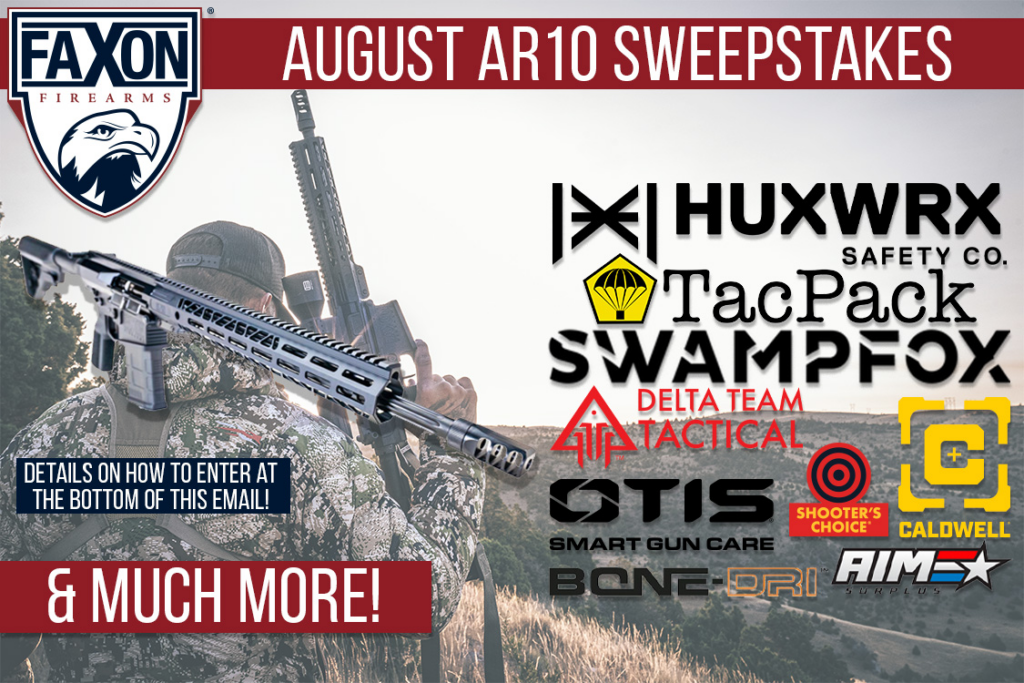 We're partnering with some of our industry friends to bring you a special sweepstakes for a rifle build kit!
Please Note: By entering this sweepstakes, you are consenting to your provided information to be used for marketing purposes by Faxon Firearms LLC and the above-listed sweepstakes brands/sponsors.
Must be 21 or older to enter. Must be legally allowed to own the firearms/products of the sweepstakes in your state of residence to win. Firearms must be transferred through an active FFL.