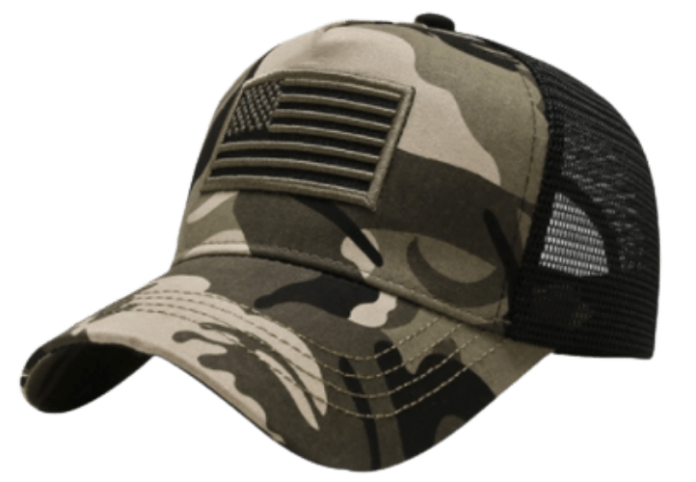 Perfect for the person who loves to show their patriotism
​Made with quality lightweight breathable mesh with embroidered flag on the front.
​Adjustable snap back strap for the perfect fit (Even for large heads!)
Perfect for outdoor activities
​We only have 100 hats to give away, so if the button below does not work, you are too late!
Looking For The Perfect Hat To Show Off Your Patriotism That Is Guaranteed To Get You Compliments All Around?
Stop settling for hats that are too tight, mis-shaped, poorly made, and are just all around uncomfortable. With this Camo Trucker Hat, you may boldly display your patriotism, as America need patriots like you to wear this hat. To help show support for America during these crazy times, we are giving away 100 of these trucker hats to the next 100 people who claim them! And as of Wednesday, June 15, 2022, we only have 36 left to give away…So get yours now before they sell out! Once they're gone, they won't be back until next year when we restock them.