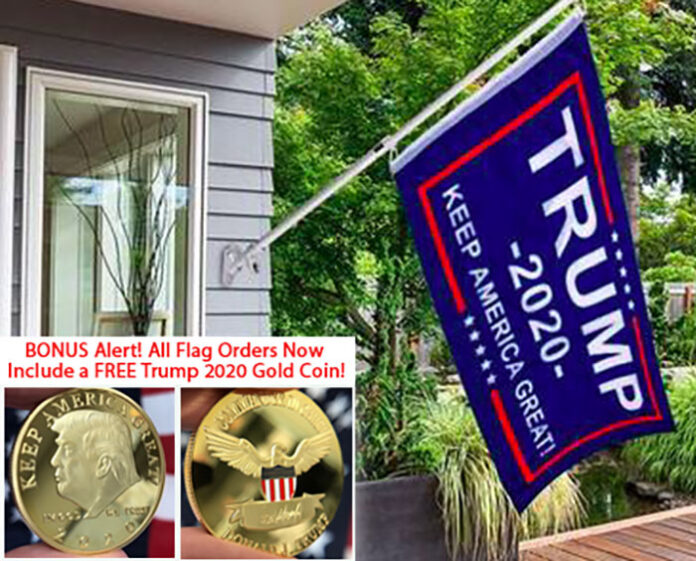 Are you a proud supporter of President Donald J. Trump? If so, you'll LOVE this New Presidential Trump 2020 Wall Flag + Coin Combo. Honor President Trump and SHOW support for the man who has FOREVER changed our country for the better!
Show Off Your Support By Showcasing Trump's Popular 2020 Wall Flag!!!
About this Popular Trump 2020 Wall Flag…
Great Looking: You'll Love this Iconic and Honorable Trump 2020 Wall Flag!
​Exclusive: Trump Has Been Keeping This Trump 2020 Wall Flag Secret for his 2020 Campaign.
Symbolic: This Flag Symbolizes America Finally Winning Again Behind Trump's Leadership!
​A Great Gift! Your Trump Supportin' Friends & Family Will Love Receiving this Flag as a Gift!
A Prized Possession: This is a Great Item to Pass on to Kids and Grand Kids!