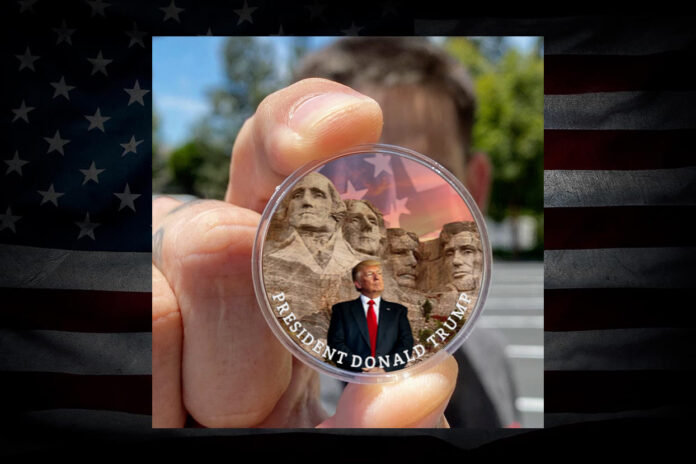 LIMITED EDITION TRUMP COIN
The Left wanted to tear it down but President Trump stood strong and gave an epic speech at the foot of Mount Rushmore. 
Remember the moment… NOW is the time to show your support for President Trump!
A GREAT GIFT FOR LOVERS OF FREEDOM!
This is a great collector's coin for fans of President Trump and those that want to show their support for our great President. 
Each coin is MADE in the USA, is an authentic U.S. JFK half dollar, and showcased in an acrylic coin capsule.