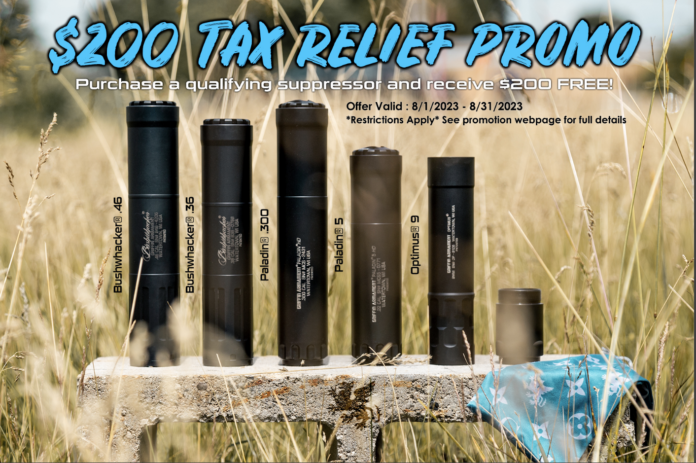 PURCHASE A  QUALIFYING SUPPRESSOR & RECEIVE $200!
QUALIFYING GRIFFIN SUPPRESSORS :

IF DEALER CHOOSES NOT TO PARTICIPATE, GRIFFIN WILL HONOR PROMO WITH A $200 GRIFFIN ARMAMENT E-GIFT CARD.
EXAMPLE OF NON PARTICIPATING DEALER : SALE THROUGH AN ONLINE WEBSITE WITHOUT PROMOTIONAL PRICING SUCH AS SILENCERSHOP.COM, OR A BRICK & MORTAR DEALER WHO WISHES TO SELL AT FULL NORMAL PRICE AND DOES NOT WANT TO PARTICIPATE.
IN THIS EVENT, FILL OUT THE FORM BELOW PROVIDING THE INVOICE AND FORM 4 SUBMISSION AND YOU'LL RECEIVE THE FULL $200 IN THE FORM OF A GRIFFIN ARMAMENT E-GIFT CARD.