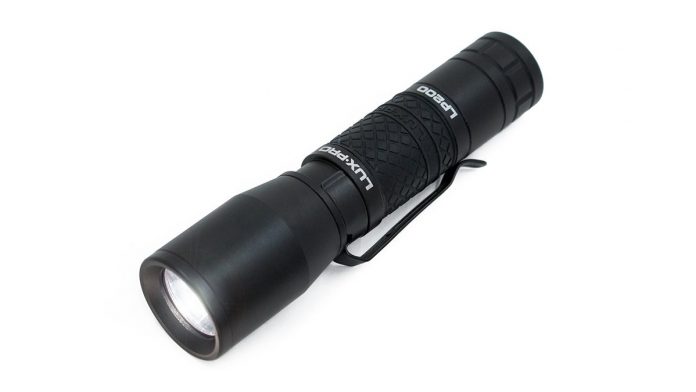 The LUX-PRO Mini Tac LED Flashlight (LP200C) is a compact pocket sized tactical flashlight, built exactly to meet the needs of EDC (every day carry) users. It's impressively bright for its size, rated at 100 lumens!
This flashlight has 3 modes: high, low and strobe, which you switch through with the on/off button. Turn the light on and then lightly depress the button, about halfway, to switch modes. This mini tac light is durable and compact making it great for pockets, backpacks, car consoles, and much, much more.
LUX-PRO and ReadyMan recommend this flashlight for camping and backpacking, thanks to its durability and size (perfect to hold in a hand grip!). It's made with a sturdy matte finish, and really does feel nice in the palm. Comes with a limited lifetime warranty.
Features:
100 Lumens
High, Low, and Strobe modes
Takes 1 AA Battery (included)
Built-In Clip, great for pockets, shirts, and backpacks!
Limited Lifetime Warranty