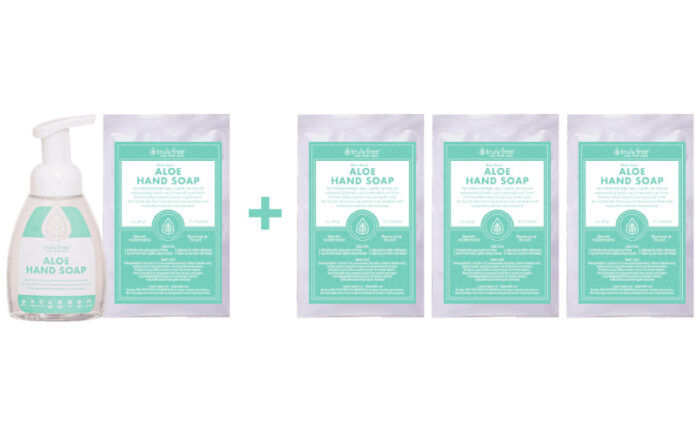 Healthy, Happy Hands
Something you can do to protect your family is wash your hands on a regular basis.

Most conventional hand soaps contain harmful toxic ingredients that dry your hands out.

With Truly Free Aloe Hand Soap, your hands will be moisturized and germ free!
FREE Your Life From Toxic Hand Soap!
We believe you and your family deserve the best… a soap that you can trust that is Truly safe for your family!

Our Truly Free Aloe Hand Soap contains 10x Concentrated Aloe Vera .

You won't even need lotion or moisturizer for your hands…no matter how much you wash them…

The more you wash your hands, the healthier they get!
Claim Your FREE Soap While Supplies Last!