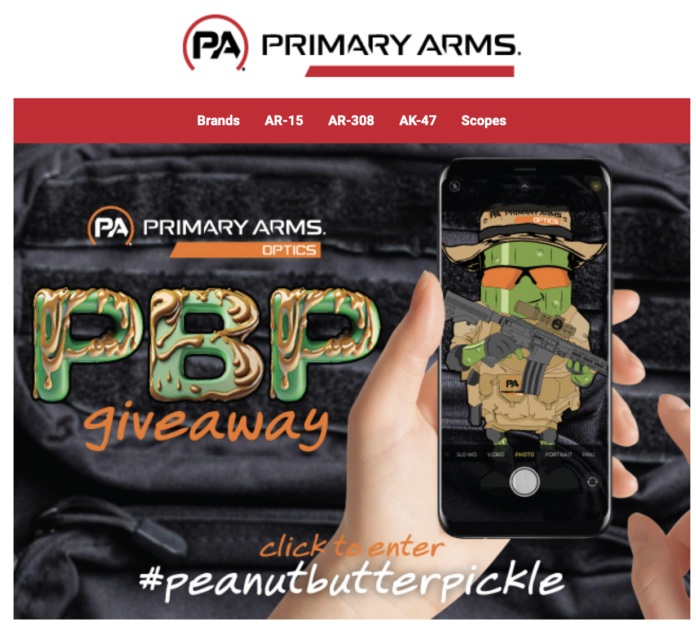 WIN A SPECIAL PRIZE FROM PRIMARY ARMS OPTICS
This July, PrimaryArms.com will be giving away Peanut Butter Pickle stickers as part of an exciting new product giveaway.
Until the end of the month, every order on PrimaryArms.com will come with a Peanut Butter Pickle sticker and QR code that links to the giveaway page.
Once you have your sticker, scan the QR code and enter the giveaway by following these three steps:1. Register on the Giveaway Entry Page and connect your social media account HERE.

2. Follow @primaryarms on Facebook, Instagram, or Twitter.

3. Post a picture with your sticker using the #peanutbutterpickle tag.One lucky winner will be the first to own a brand-new Primary Arms Optics product, which will be revealed on July 31st.