In the late 1800s, the eccentric scientist Nikola Tesla went head-to-head with his former boss, Thomas Edison, in one of the greatest science feuds of all time.
In the end, Edison defeated Tesla's ideas, took his funding away and shut down all he had worked for. Today, we're rediscovering Tesla's brilliance.
The engineers at Survival Frog were able to harness Tesla's ideas featuring twin arcs of electricity. These cross to form "Dual Arc" technology in our revolutionary new tool – the Tough Tesla Lighter. Our newest model, the Tough Tesla 2.0, has all your favorite features from our original, with a new top-facing design to light anything, easily.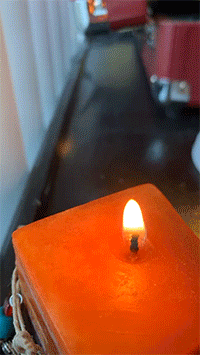 A Lighter, Like Nothing You've Seen Before!
In fact, the Tough Tesla Top-Facing "Dual Arc" lighter :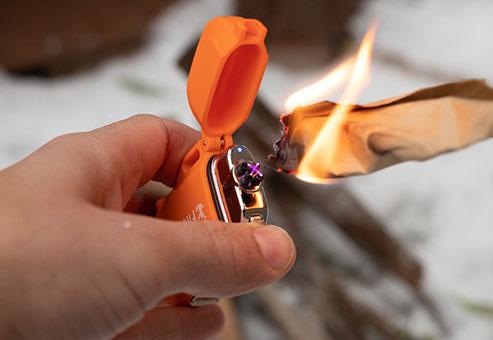 Never Fails in Brutal Winds: This windproof lighter fires up anything that's flammable in the strongest of winds. It's because of the unusual top-facing "Dual Arc" design. You'll be pleasantly surprised when you don't have to continually flick your lighter to make it work.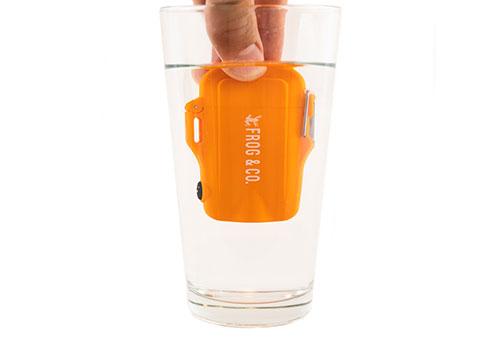 Completely Waterproof: The zinc alloy casing is covered with rubberized plastic. And the wire safety latch ensures the dampness stays out. It still worked beautifully after being soaked in water for weeks and submerged 30 meters below the surface.

Charge Quickly:  Your Tesla Lighter charges in just 2 hours and can be used 300 times before it's next charge.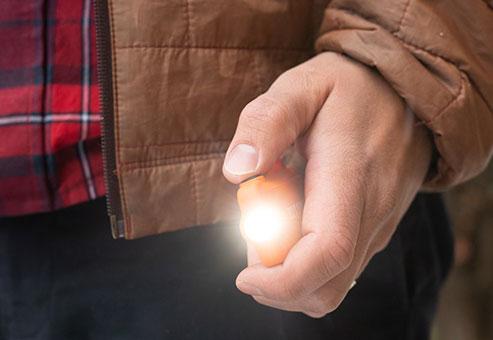 Built-In Flashlight:  Use while searching for tinder or signaling for help. Three modes: bright, ultra-bright, and flashing.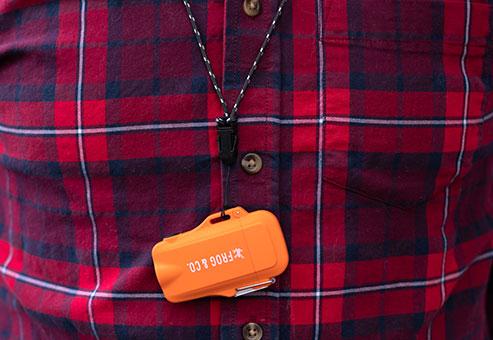 Lanyard Cordage:  Your lighter comes with a removable Lanyard that is 17 inches of ultra strong cordage with a built-in easy-release buckle.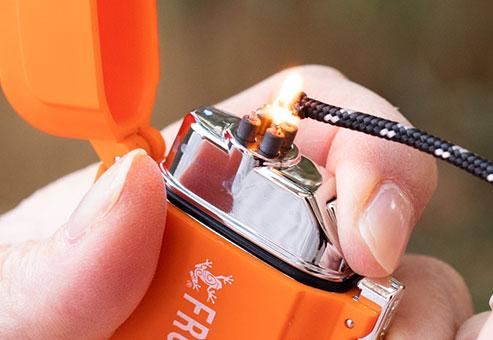 Paratinder Fire Starting:  The core of the lanyard is the very flammable paratinder to help you start fires quickly with minimal kindling. Just cut open cord to expose the paratiner (over 15 inches worth) and light 'er up.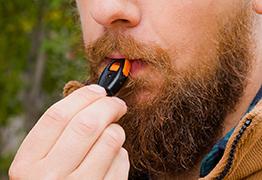 Loud Rescue Whistle:  Your lanyard also has a tiny, but powerful 120-decibel whistle you can use to signal for help. You'll be heard for miles around.  
Other Geeky Stuff about the Tough Tesla "Dual Arc" Lighter:
• BATTERY CAPACITY: 220 mAh
• INPUT: DC 5V 0.25V
• WEIGHT: 1.8 oz.
• DIMENSIONS: 2.7 x 1.9 x 0.7 inches
Continue reading to find five more incredible reasons the Tough Tesla Top-Facing "Dual Arc" Lighter will be the last lighter you ever own.