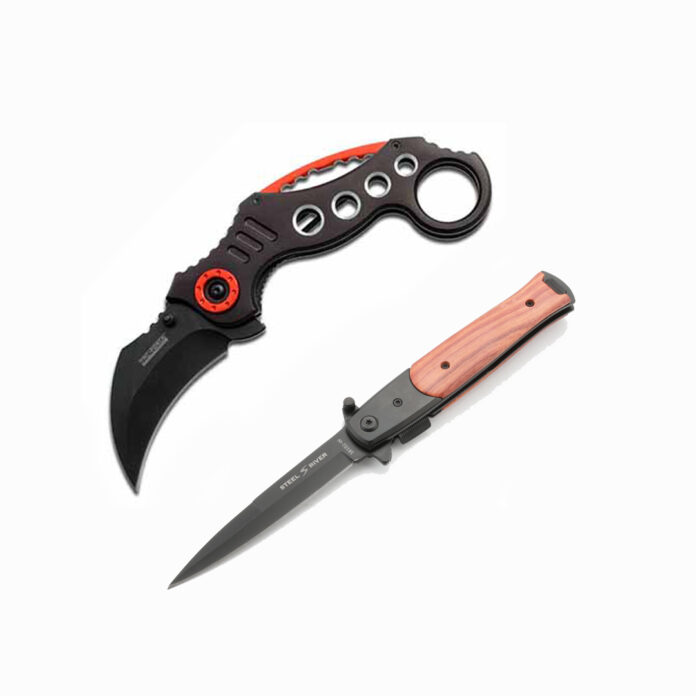 The 2 Deadliest Knives Ever Created
The assassin relied on the ability to remain invisible when neutralizing his target. Speed, agility, and stealth were all required, while still utilizing deception and precise weapons and tools to remain silent and undetected.
Get your hands on the 2 most sought after knives in the assassin's armory.
The Midnight Pearl Stiletto pays homage directly in its name to the stealth of the ancient assassin. The blade is pure black, coated to protect against corrosion and provides the smoothest slicing surface available.
As with the original Stiletto Dagger, the Modern Stiletto is designed to pierce – with the precision of a needle, the deadly power of the stiletto resides in its ability to pierce deeply into your target and cause maximum damage while implementing a small, often undetectable wound.
Its counter weapon is the savage karambit – designed to cut and thrash, the curved blade draws its power from a slashing or punching motion – much like the tiger claw it was modeled after.
Alone, these are the most savage blades on the market – both featuring lighting fast spring-assisted opening – and have sold out time after time.
Together – This Limited Release Is Devastating – and may be shut down before the offer ends.
To get your hands on this exciting and historic bundle, you will need to act NOW!