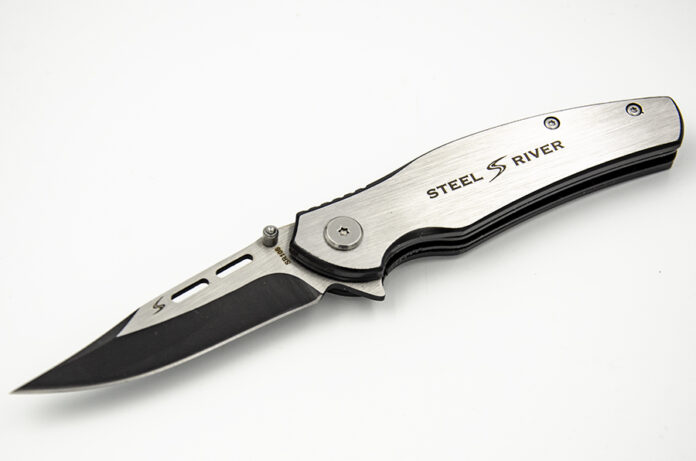 Recently, my team and I were asked to collaborate on a new gentleman's knife.And I know what you are thinking, because I was in the same place – the last thing I need is my grandfather's knife.
As I was about to decline, I realized we had the opportunity to redesign the standard of what a Gentleman's knife was, so I accepted.
We immediately stripped Steel River's demo knife down to the frame and started over.
The wood handle was scrapped (because we love trees?) and a brand new Stainless Steel, contoured handle was added with thumb jimping for ultimate control in any condition.
Then came the blade – the original blade as a fine, traditional blade – good for opening envelopes and everyday use…
And we swapped it out for a ceramic coated trail point – making this one of the most versatile knives we have ever carried.
Finally, as we were about to pat ourselves on the back and have a drink, we made one more startling revelation about our creation – if we would just put 2 more holes in the back, we could adjust the belt clip for completely customizable carry options.
And that was it – we designed our first knife – Number 1.
And thus, the first Tactical Gentleman's Knife was born – and I know you are going to love it!
Take a look at this amazing new blade!